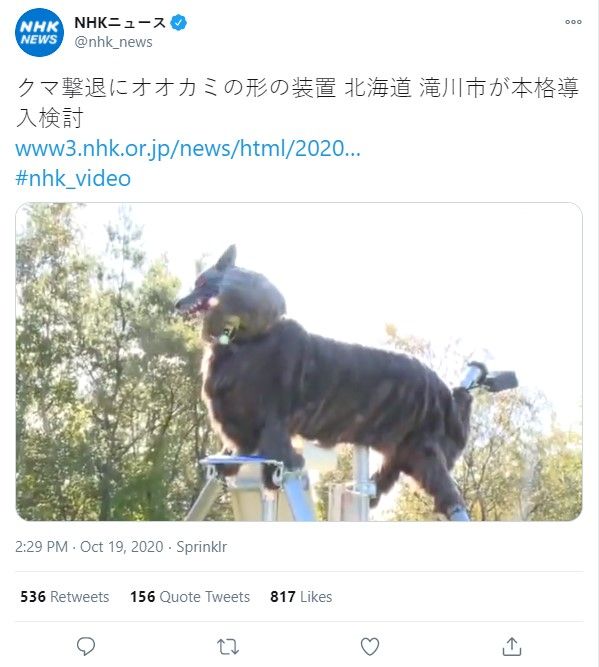 After seeing an increase in bear sightings, and after suffering from dozens of bear attacks (two of which were fatal), officials from the town of Takikawa, Hokkaido have decided to install two "Monster Wolf" robots in order to scare off the bears.
The robots feature four "legs," a fur-coated body, and glowing red eyes. Their motion detectors can alert them of any bears nearby, triggering one of 60 different sounds. The robot maker behind the wolves has sold 70 units of them already in just about two years, The Guardian reports.
[…]
"I hope it will help create an environment where people and bears can coexist," Yuji Ota, president of the robot maker, told NHK last month.
Will these robot wolves prove to be an effective method in warding off bears? What are your thoughts about this one?
(Image Credit: nhk_news/ Twitter)
Source: neatorama