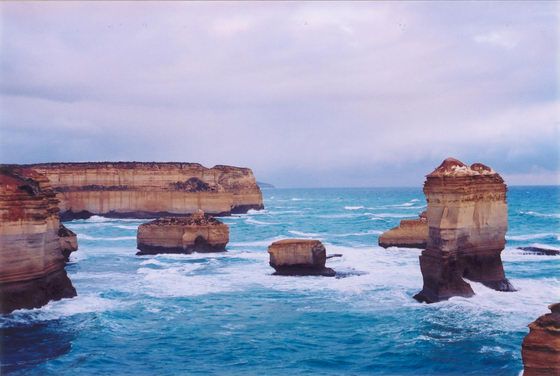 With his partner Margie, local treasure hunter Ross Poulter walks on the Shipwreck Coast of Victoria, Australia. This treacherous coast is known for the nearly 700 ships wrecked along its coastline in the mid-18th and early 19th century.
Carrying with them some shovels and a metal detector, the duo survey the land, in search of a legend — the Mahogany Ship. The ship is believed to be a Portuguese caravel that sailed in the 16th century. Poulter has been searching for this ship for 15 years now, and he displays no signs of stopping from his search. But did the Mahogany Ship even exist? Some say that it didn't.
Know more about the Mahogany Ship over at Atlas Obscura.
(Image Credit: Diceman/ Wikimedia Commons)
Source: neatorama