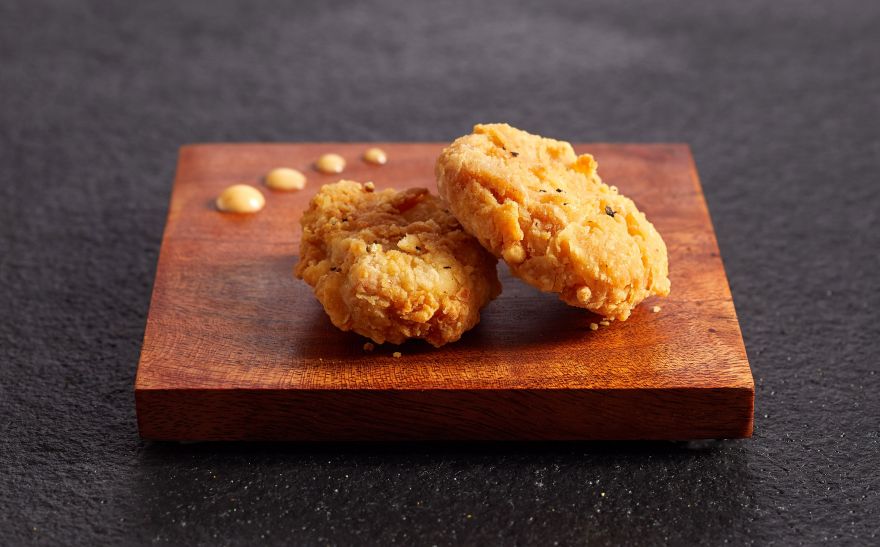 The government of Singapore has recently given the company Eat Just the green-light to sell their lab-grown chicken in restaurants. Sales to regular customers have also been scheduled at a later date. According to the company, before it gained the government's approval, it had to run through 20 production runs of its chicken to prove lab-grown meat's safety and consistency.
According to the company's press release, initially, Eat Just's lab-grown chicken will be used as an ingredient in chicken bites or chicken nuggets, though Eat Just is already working on other "cultured chicken formats" for use in other dishes or applications. However, while its first lab-made chicken has been approved for use, there currently isn't a specific date for when it will go on sale in restaurants in Singapore.
Unlike some of the company's other plant-based products like Just Egg (which is based primarily on mung beans) or Just Mayo (which is based on yellow peas), or other plant-based meats like Impossible Burger, Eat Just's lab-made chicken is derived from chicken cell-cultures grown in a bioreactor fed with various proteins, amino acids, sugars and minerals.
Learn more about Eat Just's lab-grown chicken meat over at Gizmodo.
Cool!
(Image Credit: Eat Just/ Gizmodo)
Source: neatorama