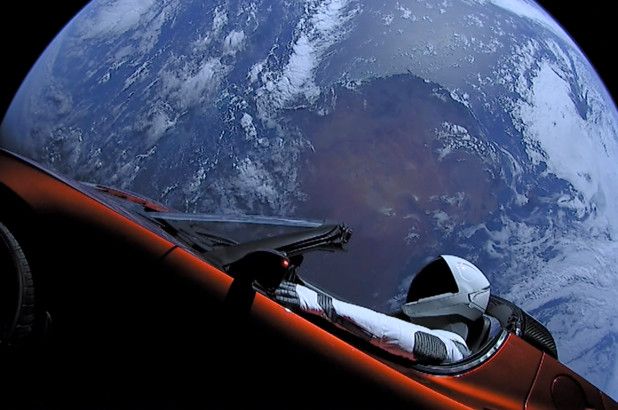 Back in 2018, Elon Musk launched a car into space aboard SpaceX's Falcon Heavy rocket. The car was, of course, manufactured by a company owned by Elon. It was a cherry-red Tesla Roadster. Now, two years later, the car makes its first close approach with the Red Planet.
"Starman, last seen leaving Earth, made its first close approach with Mars today," the official SpaceX account tweeted, referring to the mannequin seated in the car's drivers seat, who is wearing a prototype of SpaceX's sleek spacesuit.
Don't expect a pitstop, however. Though the flyby is considered close by galactic standards, it is still 5 million miles away.
The Roadster's flyby with Mars won't be its last.
The car is expected to be in orbit around the sun in a slightly off-center path that alternately intersects the orbits of Earth and Mars — for tens of millions of years.
Now that's awesome.
(Image Credit: SpaceX)
Source: neatorama