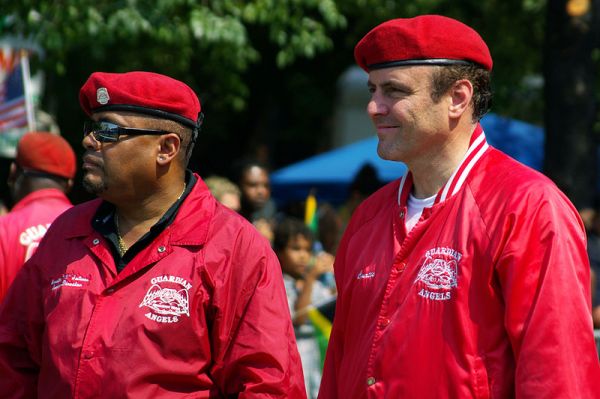 In the 1970s and '80s, New York City was a very different place. Gangs terrorized the streets, and even more so, the subway trains. Violent crime could be anywhere, and people traveled in fear. In the midst of the mayhem, Curtis Sliwa stepped into the breech and organized the Guardian Angels.
The Guardian Angels put themselves in places where the police wouldn't go and put their lives on the line in a way most people wouldn't, which is where the organisation ran into its fair share of controversy over the years. For most New Yorkers however, those red jackets and berets were a very welcome sight, and still are, particularly if you'd almost forgotten they existed after Rudy Guiliani's crime cleanup saw them fade from public consciousness in the early 90s. When crime rates dropped, it seemed like they were no longer needed by the public, but the Guardian Angels are still very much in operation today, tackling crime not just in New York City, but internationally, through its various chapters around the world. They're still taking on the bad guys of Gotham's underworld too, which in 2019, and in the midst of the new #MeToo era, means turning the heat up on the subway's notorious sexual predators, a mission entrusted to a new female-driven patrol unit of Angels, known as the "Perv Busters".
Today, the Guardian Angels have chapters in many other cities, and the New York contingent is made up of original members and the generations that followed. Read the history of the group, and what they're up to today at Messy Nessy Chic.
(Image credit: mattcarman)
Source: neatorama