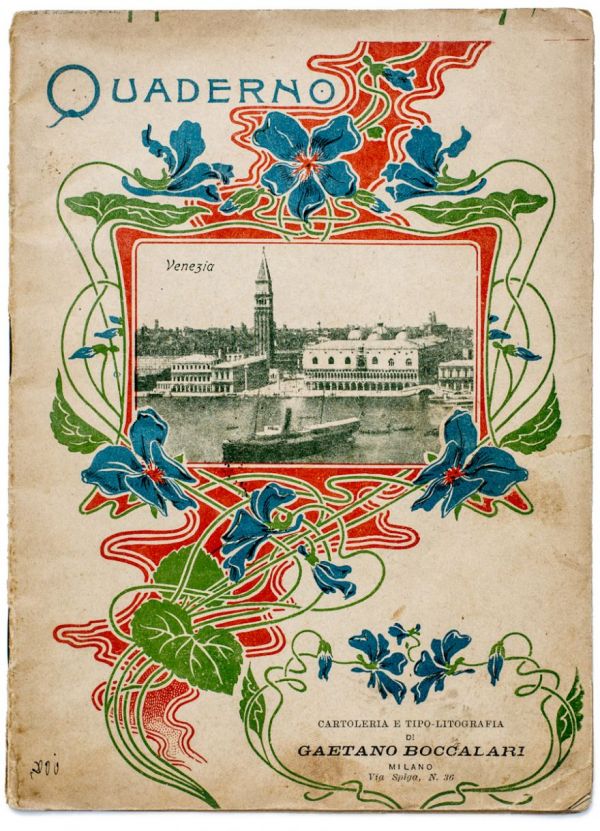 Any parent who has stopped to peek into their children's notebooks before discarding them knows they can be a treasure trove of writing that reveals what's inside the child's mind. Simple composition books (or exercise books, as they are called elsewhere) can contain surprising insight into a child's life. A teenager named Anne Frank wrote her private thoughts down in notebooks that were eventually read all over the world. Thomas Pololi and Anna Teresa Ronchi collect children's notebooks from all over the world, going back as far as 1773, and started the Exercise Book Archive, an ongoing project to bring those notebooks to the public. Collectors Weekly interviewed Thomas Pololi about the project, the trends in education they reveal, the everyday things that were important to the students, and the eras they documented.     
What are some of the memorable historic moments recorded in these books?

Pololi: There are many historical periods narrated in the books from the point of view of children. It's poignant because you have this contrast between the innocence of children and the drama happening around them. This is especially true of compositions about war, propaganda, or political events that we now recognize as terrible. But in the narration of children, there is often enthusiasm about the swastika in Germany, or the Duce in Italy (dictator Benito Mussolini), or for Mao in China. It is quite impressive because we know what happened, but reading the personal words of children is an immersion in the period and the daily life of children in these contexts. In most cases, the children tended to see the positive side of traumatic things, perhaps because their main goal is to grow up, and they needed to do it the world they lived in.
Read the rest of the interview and see a gallery of the notebooks at Collectors Weekly.
Source: neatorama