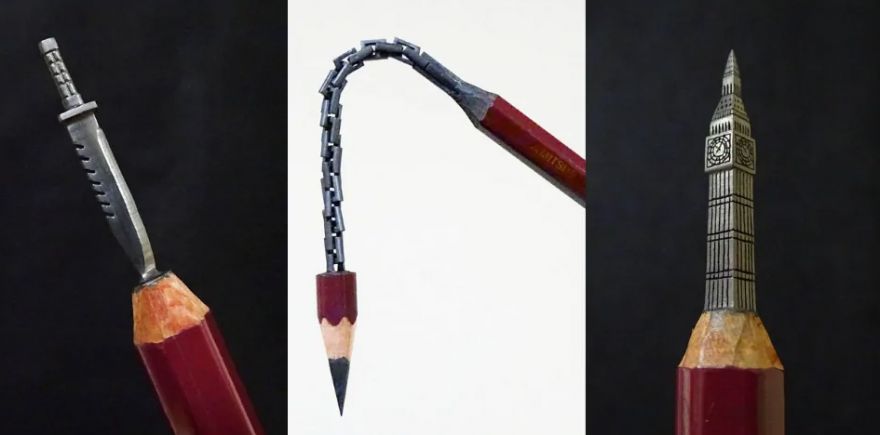 Creativity has no bounds, regardless of the material used for artistic endeavors. Japanese artist Shiroi proves that sculptures can be made from fragile pencil lead sticks, with his intricate pencil-lead sculptures of things like buildings, logos, weapons, tools, cartoon characters, household items, and more. His talent in creating these sculptures from graphite has attracted fans on Twitter and Instagram, where he posts his creations:
According to Oddity Central, Shiroi took his first steps into pencil carving after getting inspired by celebrity Japanese pencil carver Toshiyuki Yamazaki as he was featured on a television segment.
Since catching a glimpse of the master's talent on screen around seven years ago, Shiroi has tried his best to emulate the same level of intricacy and craftsmanship in his own carvings – an incredibly challenging task considering the brittle nature of pencil lead and the extremely limited surface area afforded to the artist.
Clearly, Shiroi's perseverance has paid off. Taking a look at some of his creations will show just how much care and attention the artist has put into his work. From Cloud Strife's Buster Sword and Sora's Keyblade to imitations of Big Ben and miniature versions of household items like cutlery and furniture, all of his work features a significant level of accuracy and detail.
Image via Mashable
Source: neatorama