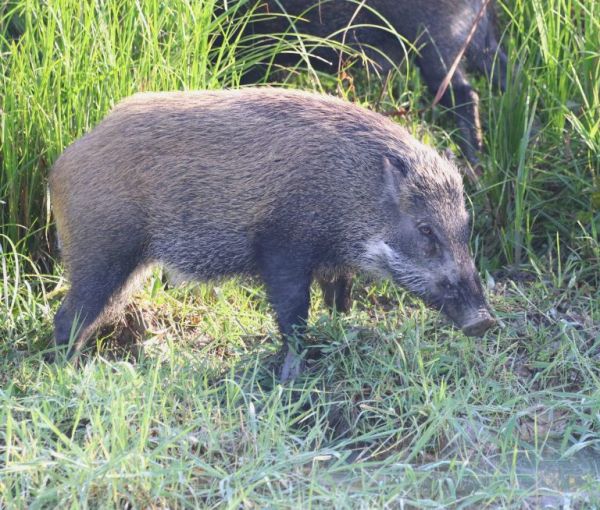 The Canadian menace upon innocent America's northern border has only grown. We know that Canada has massed 90% of its entire population within 100 miles of the American border. Now we Americans face an even greater threat north of the 49th parallel: the "super pig".
The Guardian reports that a highly evolved* feral pig species originating in Canada is penetrating the US interior. Pigs, which Europeans introduced to the Americas in the Sixteenth Century, have become bigger, stronger, and perhaps more cunning. They can weigh 250 pounds (that's 113 kilograms in Canadian-speak). In Canada, some pigs have reached over 600 pounds and can survive the full strength of the northern land's brutal arctic winters.
Ryan Brook, a researcher at the University of Saskatchewan, boasts of his nation's super pigs, "They've definitely moved in, and they're here to stay."
-via Dave Barry
*Evolved or, I ask you, genetically engineered as a war machine? I don't know, but I am asking questions.
Source: neatorama