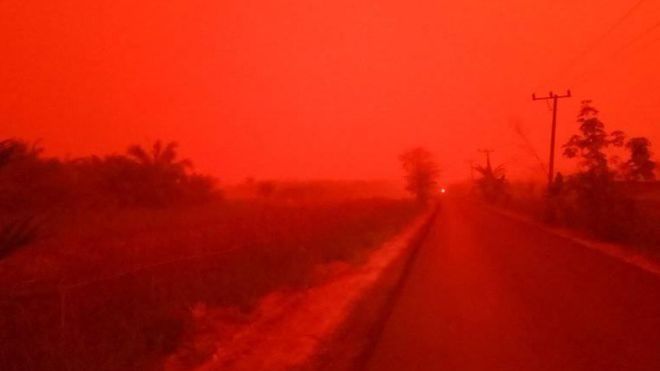 Indonesia — Skies over the Jambi Province turned red over the weekend due to the widespread forest fires that rage over huge parts of the country. A resident of the province, who took photos of the sky, stated that the haze "hurt her eyes and throat."
Every year, fires in Indonesia create a smoky haze that can end up blanketing the entire South East Asian region.
A meteorology expert told the BBC the unusual sky was caused by a phenomenon known as Rayleigh scattering.
Eka Wulandari, from the Mekar Sari village in Jambi province, captured the blood-red skies in a series of photos taken at around midday on Saturday.
The haze conditions had been especially "thick that [day]", she said.
(Image Credit: Eka Wulandari)
Source: neatorama