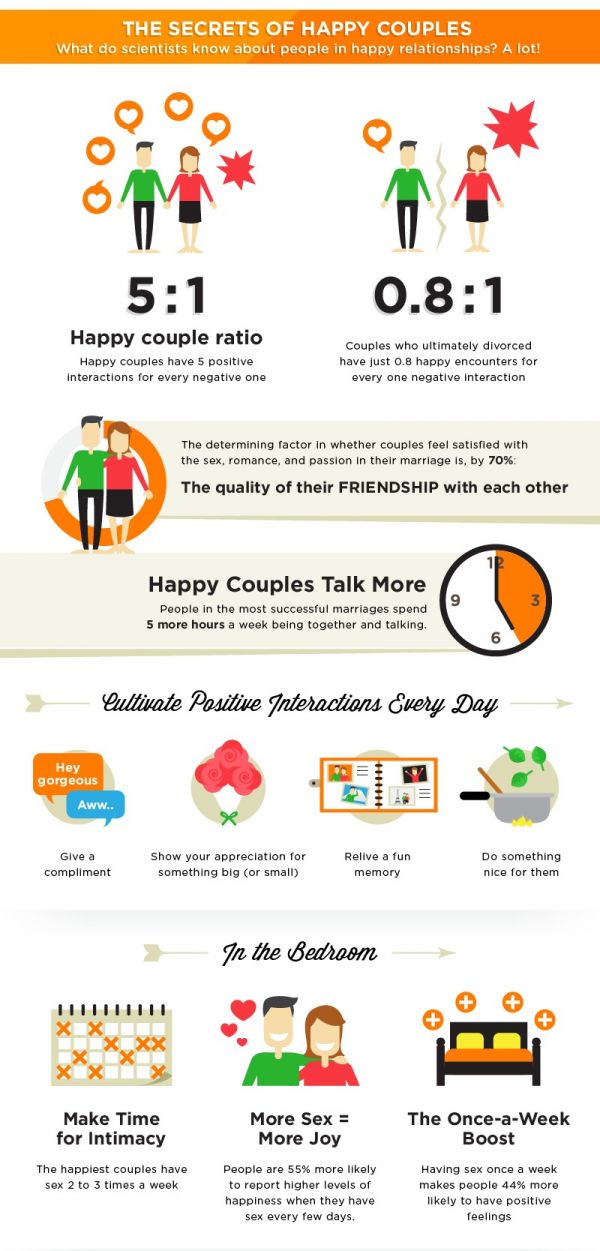 It's impossible to tell whether two people will make a good couple, and once you add in all the psychological and environmental factors that contribute to our mindset it's incredible that couples ever get together at all.
One thing we can do to ensure we're with someone who will actually make us happy is to observe what the happiest couples we know are doing to stay so content in their coupling.
But since this won't actually work in real life, since many couples who aren't happy together claim they are, you should check out this infographic put together by Happify to see The Science Behind A Happy Relationship.

According to their research happy couples talk more, make time for intimacy, share experiences together, celebrate each other's good news and try not to tear each other down when fighting. Who knew?!
See full sized infographic here
-Via Lifehacker
Source: neatorama