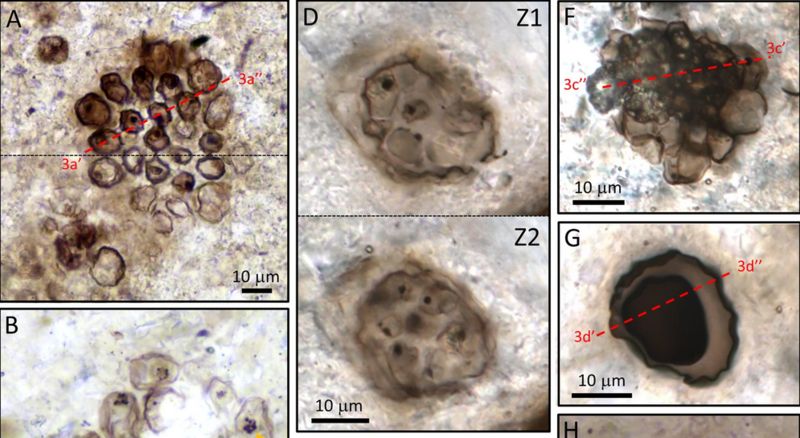 Several billion years ago, the world was born and from there life started to emerge. Recently, scientists have discovered microscopic fossils which have their cellular structures intact found from 992-million-year-old rocks. They're still trying to determine what the organisms are exactly but they believe them to be eukaryotic algae or cyanobacteria.
The discovered cells (pictured top) are called coccoids, which refer to "unicellular, non-flagellated, non-amoeboid organisms, with a definite shape, in general but not always ovoid."
While it's impossible to conclude exactly what the microfossils are, Dr. David Wacey, a microbiologist at the University of Western Australia, and his co-authors think they are likely eukaryotic algae or cyanobacteria. That's because these microbes are known to take up rare earth elements, which suffuse throughout the fossils.
(Image credit: Wacey et al./Scientific Reports)
Source: neatorama