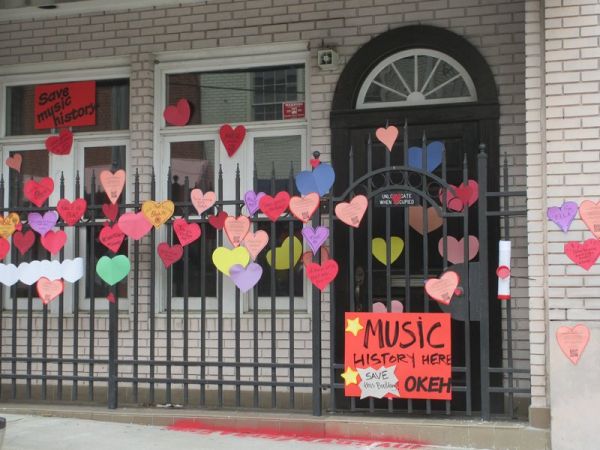 Let's be clear: country music has been around a long time, evolving from folk music, and has no real birthplace. But the first successful recording studio that produced country music is at 152 Nassau Street NW in Atlanta. In 1923, Okeh Records executive Ralph Peer set up shop there and recorded "The Little Old Log Cabin in the Lane" by Fiddlin' John Carson. The first pressing of 500 records sold quickly.
Peer also recorded black Atlanta musicians including the blues singer Fannie Mae Goosby and the pianist Eddie Heyward. The sessions proved successful enough that OKeh and other labels sent scouts to cities such as Memphis and New Orleans to seek out talent there. It's that mix of early blues, jazz, and country that makes what happened on Nassau Street "a truly unique Atlanta story," Kessler says.

"There were folks coming into the city, whether they were coming down from the mountains or in from the former plantations … coming into an industrialized city, and they were going to be sharing their cultures together," he says.
So the building at 152 Nassau is a historical spot, but it may soon be demolished for a new project, and you won't believe who is behind those plans. An article at Atlas Obscura runs down the history of Okeh Records' Atlanta studio, Fiddlin' John Carson, the city's ambivalent attitude on historical preservation, and the fight to save the building.
(Image credit: Matt Smith)
Source: neatorama