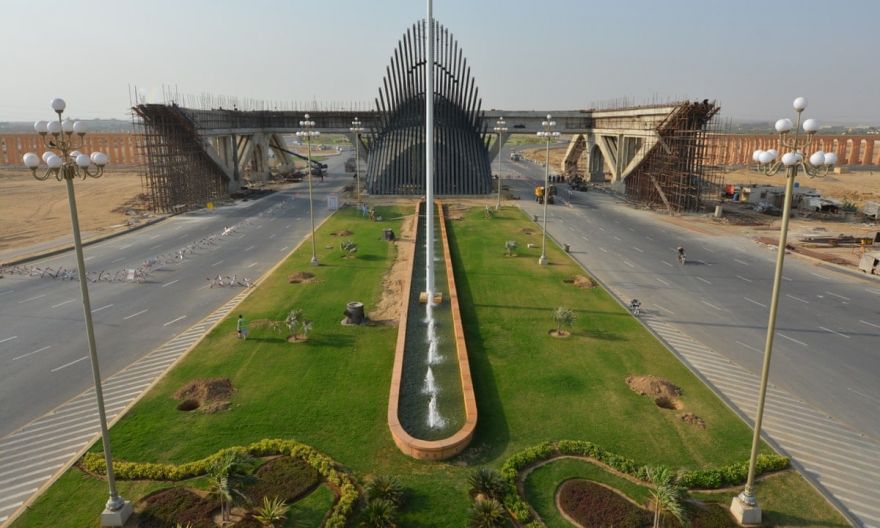 Karachi is a buzzing Pakistani city that houses close to 20 million people. An ambitious project called 'Bahria Town', aims to change the fortunes of about one million people. In fact, its Central Park inspired construction is promising and has attracted many prospective plot buyers already…
Fronted by a dramatic gated arch, its roads fringed with neatly trimmed hedges, palm trees and lush grass, Bahria Town bears little resemblance to the urban chaos of nearby Karachi.
Once complete it will accommodate 1 million people, and is already home to a zoo, an 18-hole golf course and a theme park featuring fairground rides.
This project will provide the people of Karachi with a safe haven.
The economic heart of Pakistan is an overcrowded and often violent megacity with an official population of 15 million (closer to 20 million if the urban sprawl beyond the city perimeter is included). Infrastructure has not kept pace with its rapid expansion, and basic amenities such as water have become a commodity for criminal gangs
The new city promises to "turn the vision of modern Pakistan into a reality", with private and secure supplies of water, gas and electricity, as well as privately maintained roads. The developer, also called Bahria Town, says it is Asia's largest private real estate company, employing 25,000 people. It has already built smaller planned communities outside Lahore and Islamabad, but the 45,000-acre Karachi project is on a different scale.
Karachiites will also be able to view scaled-down imitations of the Parthenon and the Eiffel Tower. You can read more about this project at the Guardian.
Image Credit: Bahria Town
Source: neatorama