Lebanese designer Roula Salamoun didn't need to look any further than nature's own organic processes to create the Archipelago seats and Strata tables. Taking cues from the natural world, the furniture pulls elements from insular landscapes and topographical studies, inviting users to come closer and explore the details.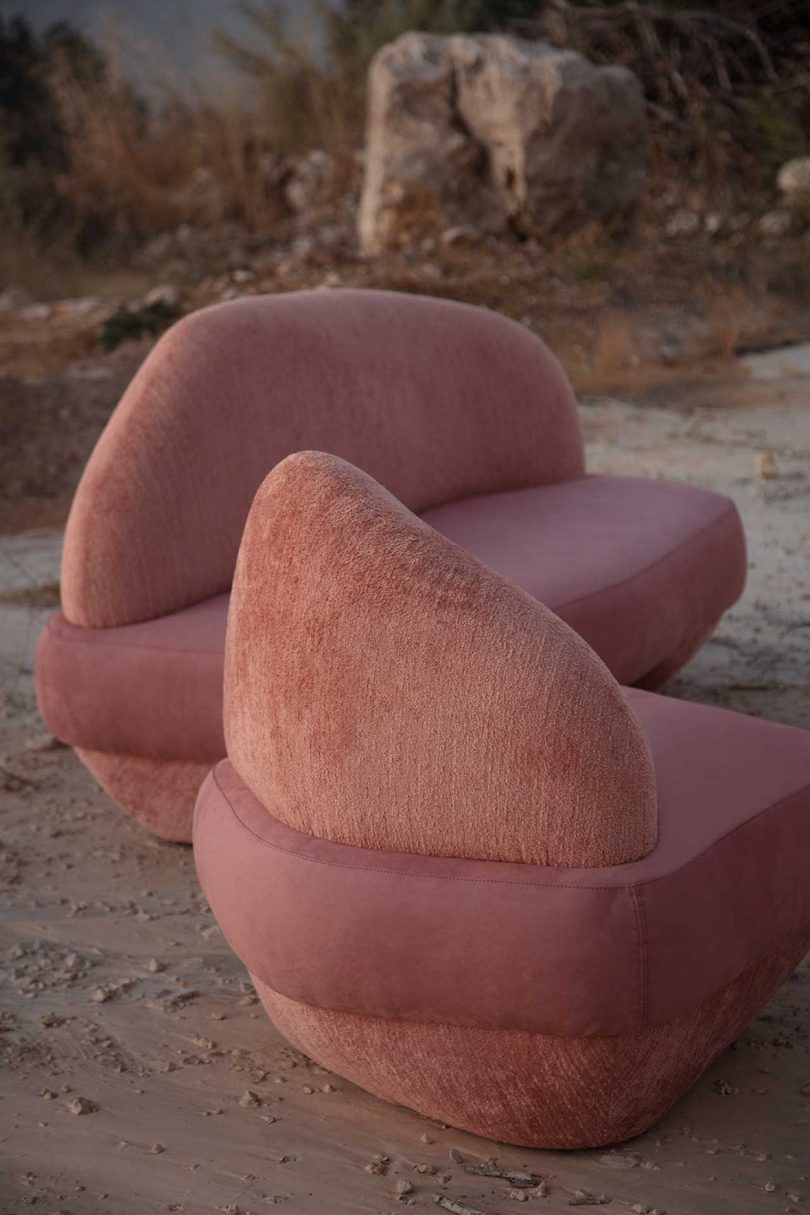 If you've ever found an extremely smooth stone or a piece of sea glass at the beach, you've witnessed the way time can shape objects. The Archipelago seats reveal their sculpted edges in a similar fashion, while their tapered bases are an example of coastal erosion. Backrests appear as highlands in the background of a seaside image. When together the seating brings to mind a group of islands and peninsulas, but they're as prominent together as apart. Matching fabrics help to unite them, and are available in a selection of colors chosen to reflect different natural environments. They also make the experience more tactile to create a sensory response. The Archipelago seats are each handmade, with cores of foam covering a solid wood structure, before being hand-upholstered.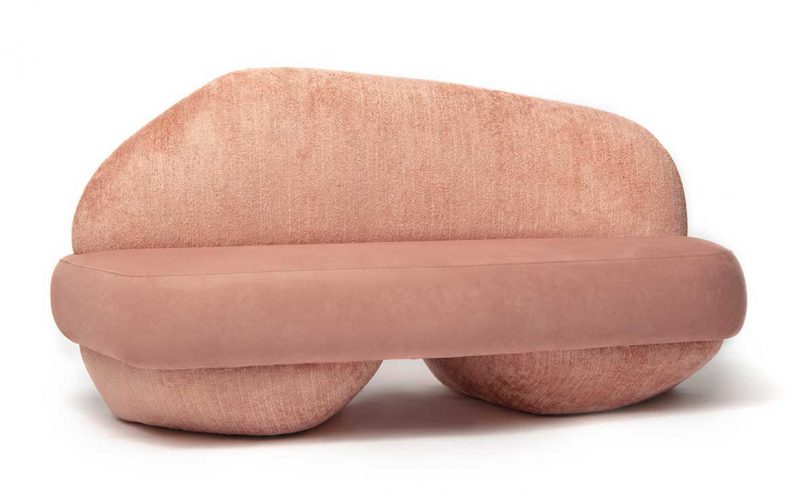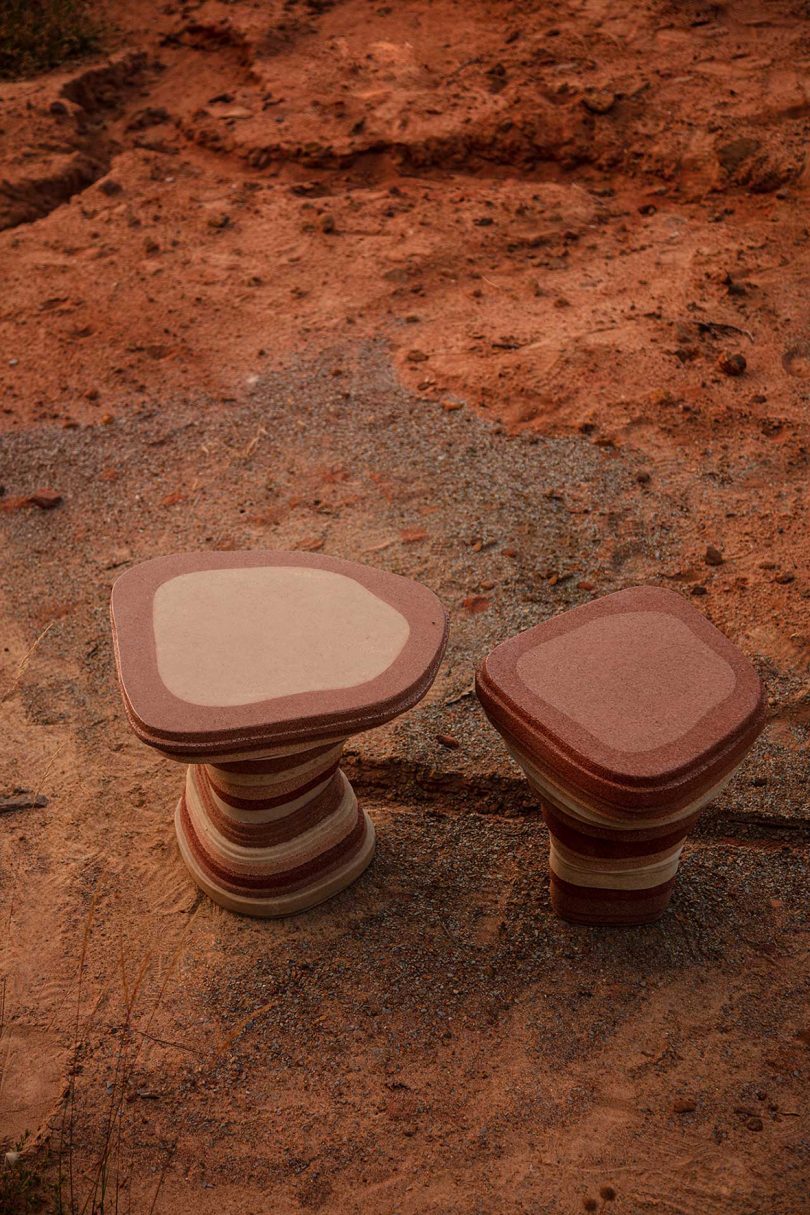 The Strata tables expand upon Roula's Strata rug collection, turning them into 3D objects that mimic cliffs and sea stacks. The sharp stratifications found in each piece appear to have been created by the elements over time, as well as by the actions of humans. Each table is hand-cast using resin and natural marble using an intuitive molding method. Roula carefully selected natural stones that were remnants of the construction industry, keeping the environment in mind. The Strata tables are all unique thanks to this, featuring their own individual color and texture variations.
To learn more about the Archipelago Seats and Strata Tables, visit roulasalamoun.com.
Source: design-milk