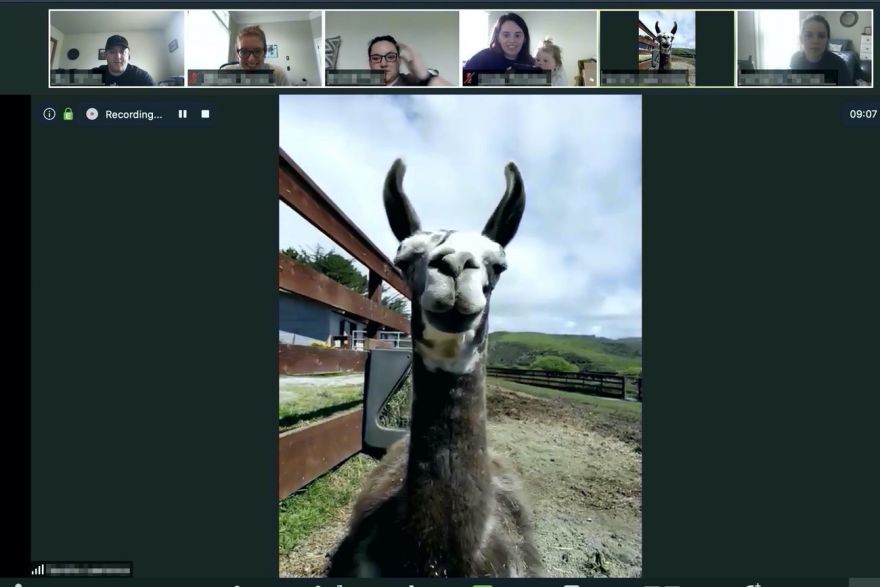 Goat 2 Meeting is a new service offered by Silicon Valley animal sanctuary Sweet Farm. When you want–when you need–a llama, goat, or other farm animal to attend one of your virtual meetings, you can get one. The consultation fee is $100, which is a bargain, considering the expertise and insights that llamas and, even more so, turkeys, can offer your firm during these difficult times. Business Insider reports:
Since Goat 2 Meeting opened up in mid-March, more than 300 requests have been made, Sweet told Business Insider. Sweet Farm's animals have already made appearances in meetings for Fortune 500 companies and tech startups, she said. In one virtual happy hour for a law firm, lawyers brought their kids along to the video call to meet the animals and get a virtual tour of the farm.
People can pay anywhere from $65 to $250 for various interactions with the animals, which include goats, sheep, pigs, cows, turkeys, and llamas — by far the most popular choice. For $65, you get a 20-minute virtual tour of the farm for up to six call participants. For a bigger meeting, you can pay $100 for a 10-minute animal cameo or $250 for a 25-minute virtual tour.
-via Marginal Revolution | Image: Sweet Farm
Source: neatorama