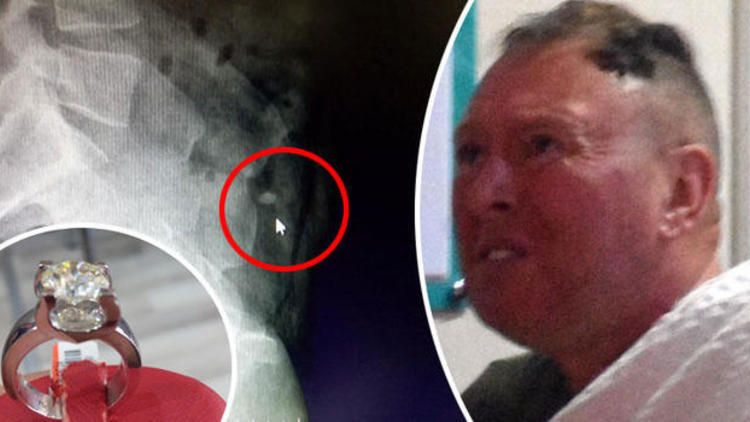 An Irish man visiting Turkey claims to have fallen into a trance as soon as he saw a diamond at a local jewellery shop. Oddly enough, this man swallowed a diamond which wouldn't pass out naturally and had to be surgically removed. The jewellers are taking legal action against the man for attempting to steal the diamond.
An Irish man has explained to a Turkish prosecutor that he swallowed an expensive diamond because he "fell into trance" the moment he saw it.
Ian Campbell, who was holidaying in the southwestern Turkish province of Muğla's Marmaris district, was arrested on Oct. 4 for attempting to steal a ring with a 2.5-carat diamond from a local jewellery before gulping it as noticed that he would be caught.
To read more about this case visit Hurriyet Daily News
Picture Source: Hurriyet Daily
Source: neatorama