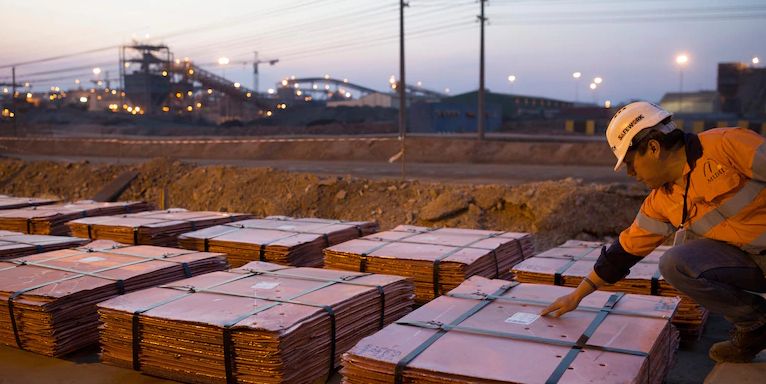 According to an economic report by Goldman Sachs, copper will be replacing oil. Not exactly as a new source for energy, but the material will be crucial in decarbonization and in producing more renewable energy sources. Copper has the physical attributes needed for creating, storing and distributing clean energy from the wind, sun and geothermal sources, as Business Insider details:
"Discussions of peak oil demand overlook the fact that without a surge in the use of copper and other key metals, the substitution of renewables for oil will not happen,' the report said.
Copper will be needed to create the new infrastructure systems required for clean energy to replace oil and gas, however there has not been enough of a focus on this so far according to the report.
Demand will therefore significantly increase, by up to 900% to 8.7 million tons by 2030, if green technologies are adopted en masse, the bank estimates. Should this process be slower, demand will still surge to 5.4 million tons, or by almost 600%.
Copper is a key part of sustainable technologies, including electric vehicle batteries and deriving clean energy. As the deadline of the Paris Agreement comes closer, political and economic pushes towards renewable energy and green technology are becoming stronger.
Image via Business Insider
Source: neatorama