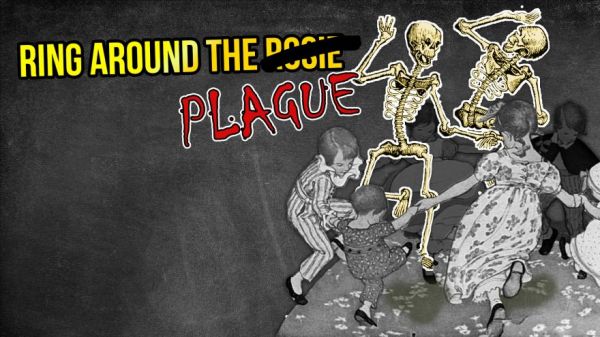 Ring around the rosie, a pocket full of posies, ashes, ashes, we all fall down!
We all know the song, and probably played the game as preschoolers, in which children hold hands and march around in a circle until falling down together at the end, invariably in giggles. It was just nonsensical fun! But if you look at the lyrics closely, you might start to see how it might be talking about a virulent disease, the kind that gives you rosy red blotches and eventually kills. Even the pocket full of posies may refer to a nosegay to fight the stench of miasma, or a home remedy to ward off disease. What does the historical record say?
The history of the song proves that the theory is bunk. All one has to do is look at the lyrics of many earlier versions of the same children's chant, written down as far back as a hundred years before the lyrics we know today. Read about the evolution of "Ring Around the Rosie" and what it really means at Today I Found Out.
Source: neatorama