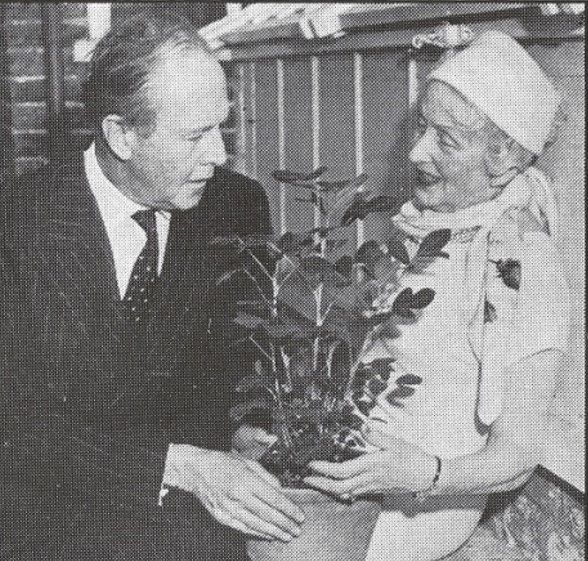 Muriel Howorth founded the Atomic Gardening Society in 1959. Years before that in 1950, the atomic energy enthusiast staged a ballet/pantomime production based on atoms. A review from Time magazine said,  
Last week in Aldwych's Waldorf Hotel, Mrs. Howorth's high-minded Atomic Energy Association of Great Britain (membership: 300) celebrated its second anniversary with an atomic pantomime called Isotopia.

Before a select audience of 250 rapt ladies and a dozen faintly bored gentlemen, some 13 bosomy A.E. Associates in flowing evening gowns gyrated gracefully about a stage in earnest imitation of atomic forces at work. An ample electron in black lace wound her way around two matrons labeled "proton" and "neutron" while an elderly ginger-haired Geiger counter clicked out their radioactive effect on a pretty girl named Agriculture. At a climactic moment, a Mrs. Monica Davial raced across the stage in spirited representation of a rat eating radioactive cheese.
You can read the script for the show at Atomic Gardens. If the idea of combining dance and science sounds familiar to you, it's because people still do it. The winners of the annual Dance Your Ph.D. competition were announced just a few weeks ago.
(Image credit: Jacobo37)
Source: neatorama