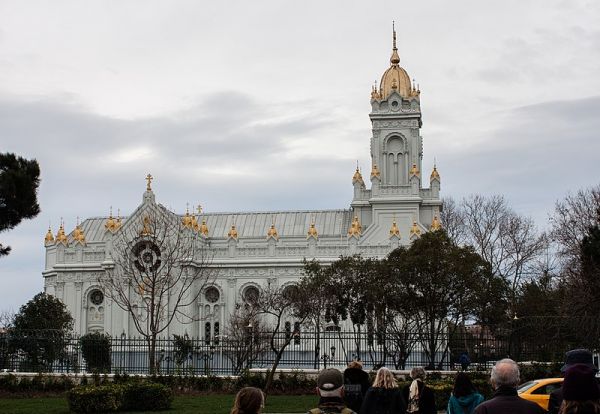 Why would anyone build a church out of cast iron? Believe it or not, in this case, it was because cast iron is not as heavy as the amount of stone needed to create the large building. And a large ornate building was exactly what the Bulgarian Orthodox Church needed to establish a footprint in Istanbul.  
Although it looks like stone, the Bulgarian St. Stephen Church with its richly ornamented façade on the shores of the Golden Horn in Istanbul, Turkey, is made of iron. It was cast in Vienna, floated down the Danube and across the Black Sea on barges, and bolted together here in Istanbul in 1871. It is possibly the largest prefabricated cast iron structure in the world.
The Bulgarian St. Stephen Church is grand inside as well as outside. And while it may be the largest cast iron church, it's not the only one. See more of the Istanbul church and other cast iron churches at Amusing Planet.
(Image credit: Michael Kam Barngrover)
Source: neatorama