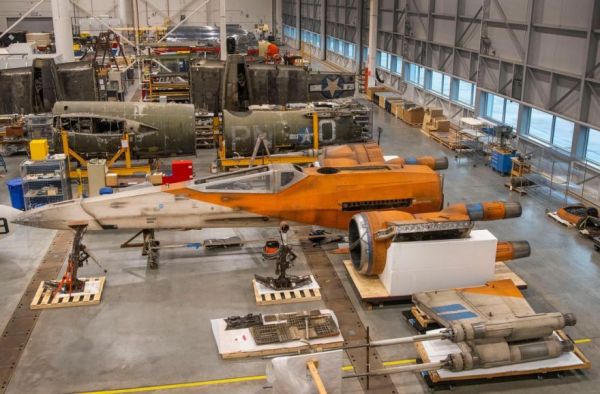 Are you considering a road trip to celebrate your vaccine status and re-enter the world of travel? Star Wars fans now have a valid argument for visiting the Udvar-Hazy Center in Chantilly, Virginia, which is an extension of the Smithsonian Institution. The Smithsonian has acquired Luke Skywalker's X-Wing fighter!
The famous but fictional spacecraft of the blockbuster Star Wars film franchise is on long-term loan to the Smithsonian from Lucasfilm Ltd. Fans can now watch while the X-Wing undergoes conservation at the Restoration Hangar alongside World War II aircraft and other historic airplanes and space vehicles. Late next year, the famed film prop will go on display outside the Albert Einstein Planetarium at the Smithsonian's National Air and Space Museum on the National Mall in Washington, D.C.

"We are thrilled to have an X-Wing on exhibit," says Margaret Weitekamp, space history chair at the museum. "It is a real screen-used vehicle from the 2019 film Rise of Skywalker. This display speaks to that crossover connection between people who are excited about space flight and have been inspired by the visions Star Wars has been putting out since 1977."
Read about this particular model of X-Wing and what the Smithsonian is doing with it at Smithsonian magazine.
(Image credit: Jim Preston, NASM)
Source: neatorama