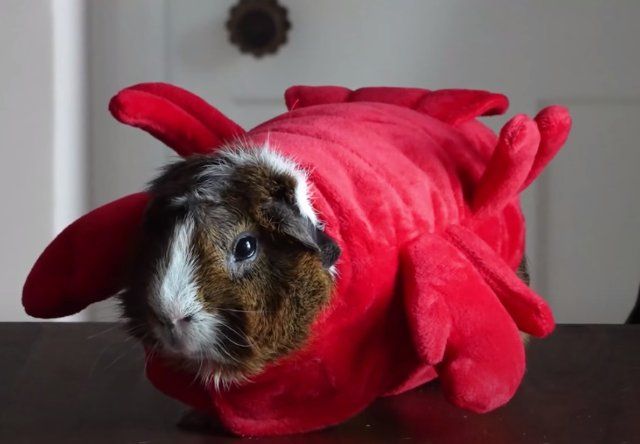 Halloween is almost here, and so here's a cute post over at Supa Fluffy to whet your appetite: Meet a guinea pig named Lord Cesario, a "highly-opinionated four-legged potato," who loves ❤️ to review Halloween costumes.
🕺 This is mesmerizing: watch the captivating dance routine for the Paralympians as choreographed by Sadeck Waff.
🦿 This prosthetic leg doubles as a fold-out skateboard.
🪑 Pokemon-inspired furniture line for grownups. Gotta catch 'em all (especially the Snorlax rug!)
🎨 Arist Naci Caba creates impressionism-style Star Wars paintings
🎈 Viral TikTok video of siblings playing "Don't Let the Balloon Touch the Ground" Inspired an International Tournament with $11,000 in Prize Money.
🎤 … and lastly, woman interviews rescue animals with a tiny mic.
We bring your more neat posts over at our new network of sites: Supa Fluffy, Pictojam, Homes & Hues, Pop Culturista – please check 'em out!
Image: Bernadette Banner/YouTube
Source: neatorama