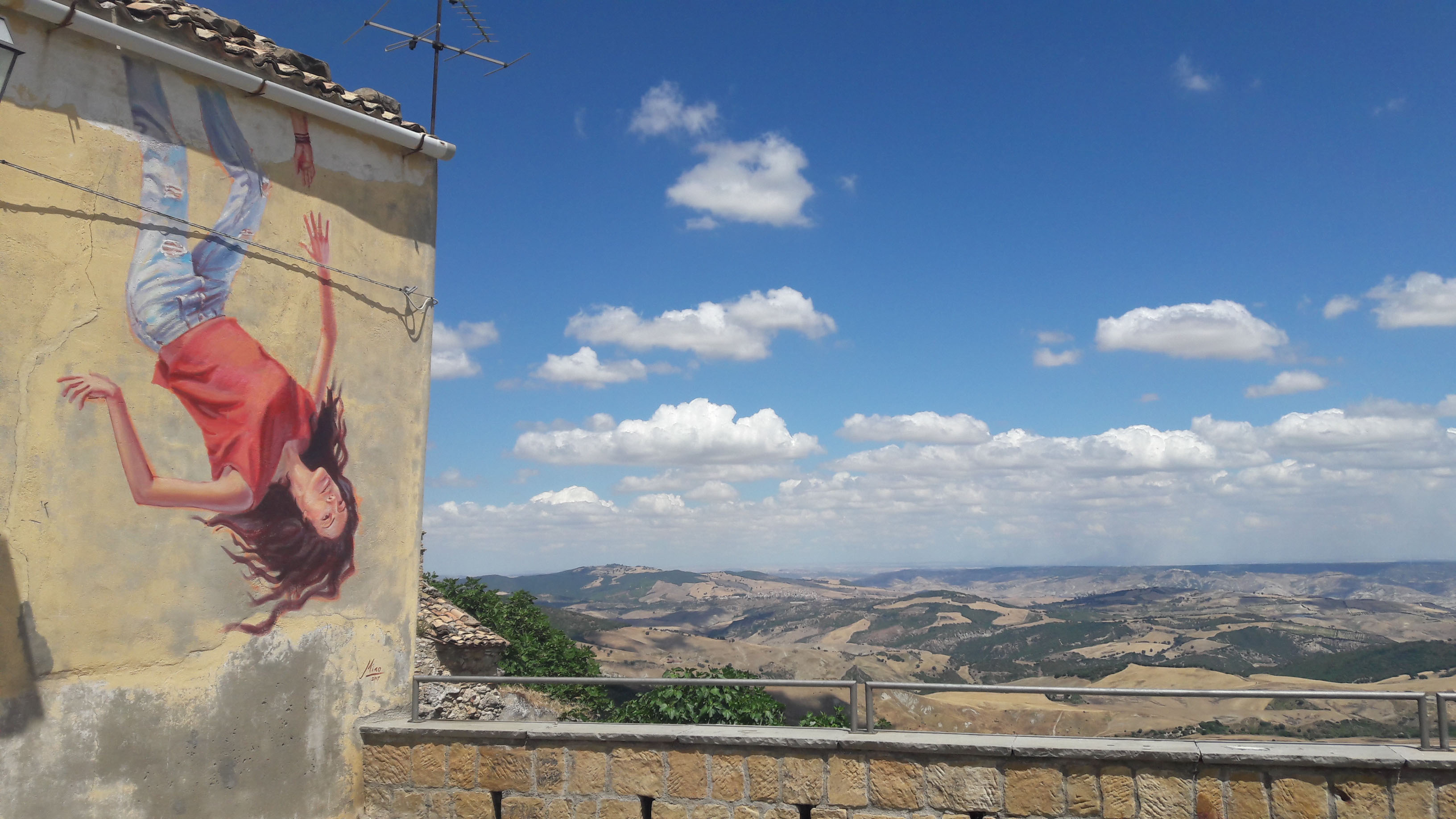 Artist by the name Mino di Summa has just sent in some shots of his latest mural in Stigliano, one of the most evocative regions of Italy: Basilicata. The artwork named "frana non sarà" (It won't be collapse) been completed for appARTEngo street fest.
Crumble consciously, but never stop hoping. A face and body abandoned with serenity, awareness and hope, during a natural event, that cannot be prevented. From the fall we rise, together.
Check out more pictures below and stay tuned for more updates from Italy!
The post "It won't be collapse" by Mino di Summa in Stigliano, Italy appeared first on StreetArtNews.
Source: streetartnews.net