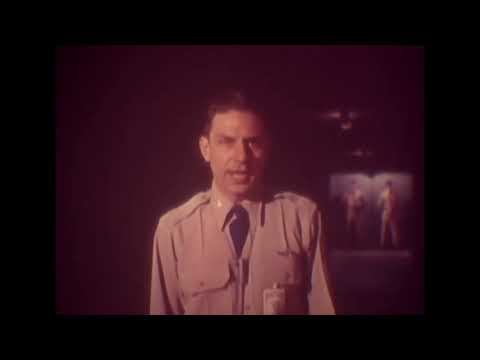 The Power of Decision is both a thrilling movie and an official US Air Force training film. Its production origin is unclear, although George Washington University has some details about this film gleaned from the National Archives as well as the Air Force.
The 55-minute film begins with the narrator, who is identified as Colonel Dawes, introducing the audience to operations at the headquarters of the Strategic Air Command. At 9 minutes into the video, it switches to a dramatic presentation of how the Air Force will respond to a surprise nuclear attack by the Soviet Union.
For a training film, this is remarkably good film making. There's good camera framing and skilled acting by the participants who are obviously trained thespians instead of Air Force personnel who were conveniently nearby during filming.
I'm trying to find the identity of the actor who plays the narrator, Colonel Dawes. He is also the star in the 1963 US Army training movie The Battalion Commander. If you can find his name, please note it in the comments.
Source: neatorama