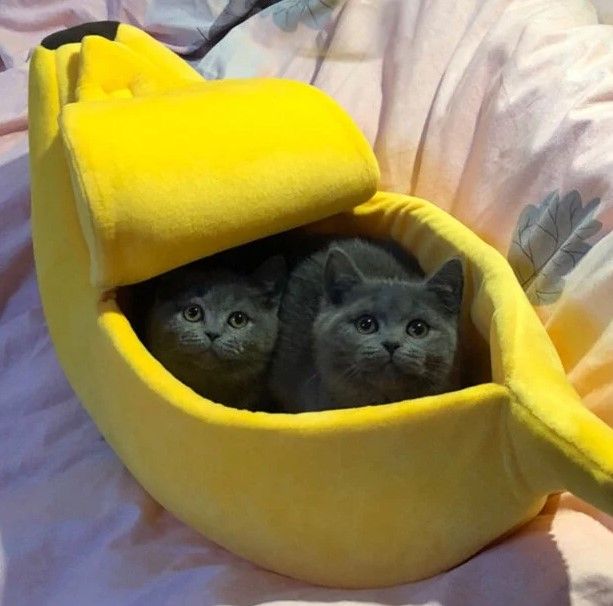 It is said that cats love to be in enclosed spaces because they get comfort and a sense of safety in staying in those kinds of places. This is why they spend many hours just staying inside boxes.
This is probably why cats hate sleeping in the bed provided by their humans, because they feel exposed on those beds. And this sense of safety might also be the reason why this Banana Cat Bed could be the perfect bed for them.
… a plush, banana-shaped cat bed, complete with a peelable peel on top.
While available in a variety of sizes (18-inch small, $20; 22-inch medium, $25; 26-inch large, $30; and 36-inch extra-large, $41), it is not available in a variety of colors. It's yellow or nothing.
It could also be a decent bed for puppies, too!
(Image Credit: Technabob)
Source: neatorama