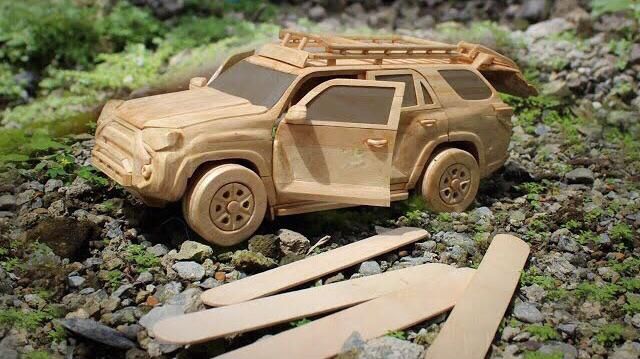 I really am amazed with artists. Their imagination knows no bounds, and they can make their imagination come true thanks to their incredible skills, which they honed for hundreds, or even thousands of hours.
This person has made a tiny car out of mostly popsicle sticks, and did so without using power tools! Look at all those grooves and curves, as well as the tiny details, like the cargo carrier on the roof.
You can also watch how the car was made here.
(Image Credit: u/ReighDoren/ Reddit)
Source: neatorama