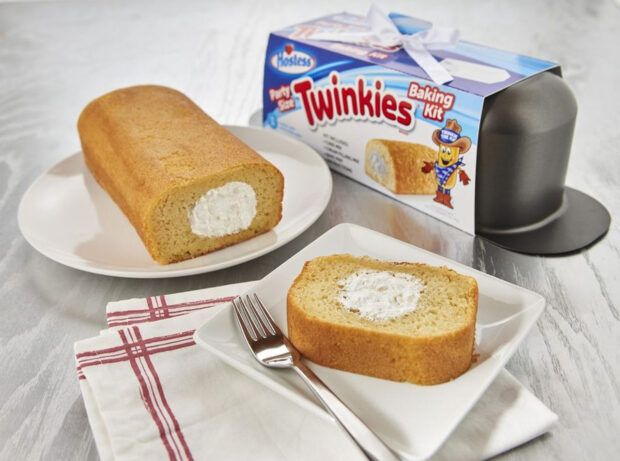 Bakery products distributor Hostess Brands knows that we can't get enough of their regular-sized Twinkies. To address that, the company released the "Hostess Party Size Twinkies Baking Kit", which allows one to create a gigantic version of the sponge cake.
Available from Walmart for $15, the kit includes a yellow cake mix, creme filling mix, baking pan, and instructions. You just need to provide vegetable oil, eggs, water, and heavy cream, and you'll have yourself a 2,600-calorie Twinkie in no time! I can already feel my pants tightening.
Well, what do you think?
(Image Credit: Walmart/ Technabob)
Source: neatorama