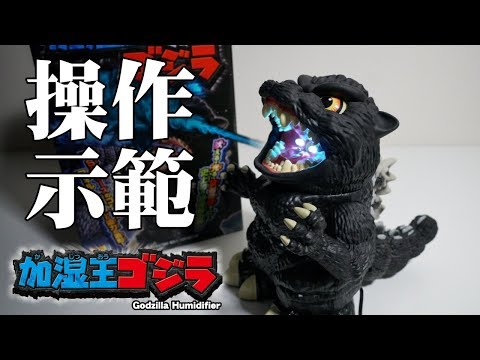 Humidifiers are good for keeping rooms humid, which can benefit you if you have dry skin, chapped lips, or frequent coughs. But why settle for a good humidifier when you can have an excellent one? Introducing the Godzilla Humidifier: King of the Humidifiers.
Turn Godzilla on, and his theme music plays. His mouth also lights up to create a heat ray effect, which I assumed to be a cold ray since it's blue. The desktop Kaiju will also alert you when his water tank is empty by making footstep sounds.
This godlike humidifier is available on Amazon for $78.
(Video Credit: Mr.Nick/ YouTube)
Source: neatorama