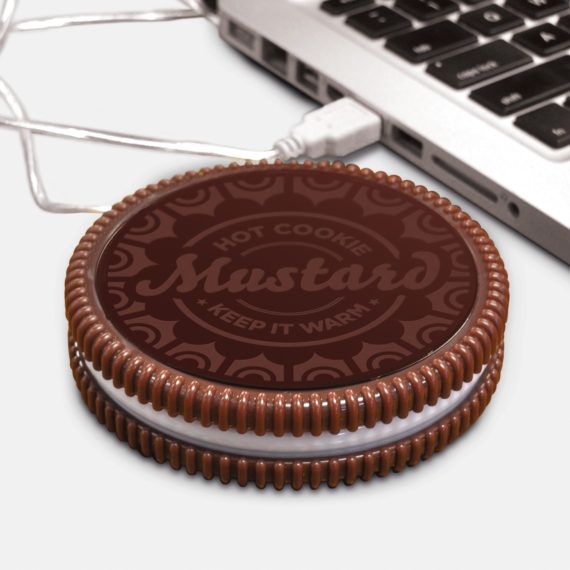 If you're the type who drinks coffee during work, then it's likely that you prefer to have a warm cup of coffee by your side as you work. Novelty gift maker Just Mustard might just have the thing for you: a mug warmer that looks like a giant Oreo cookie.
But while the device looks like the iconic cookie made by Nabisco, the embossing says "Mustard."
This mug warmer, which is USB-powered, is available over at Amazon for only $18.
Yum!
(Image Credit: Just Mustard/ Technabob)
Source: neatorama