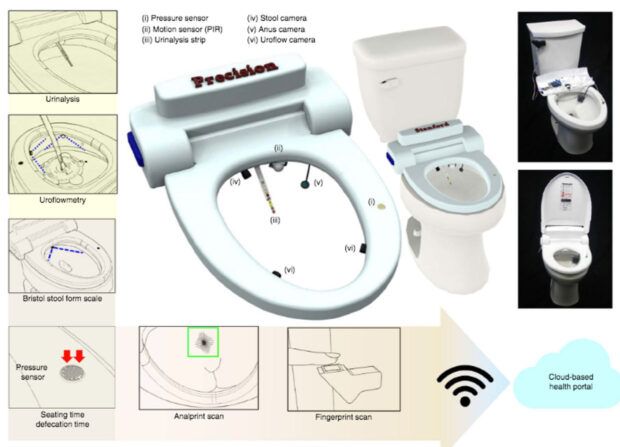 Scientists at Stanford University have developed this prototype smart toilet that has a system that can scan a person's butt, specifically the anoderm (the exterior part of the anus), which is said to be unique for every person. The butt scanner, in other words, is similar to a fingerprint scanner. After it scans the anoderm,…
the system then uses its under-the-seat mounted camera and sensor array to analyze a person's urine and excrement for health evaluation and discerning potential concerns.
The system was developed specifically for being able to identify the different members of a household for separate waste analysis and not as a stand-alone biometric identification system, which is probably for the best since the use of analprint scanners would make identifying yourself for access to an office building significantly more awkward.
There are more details about this over at Vice.
Via Technabob
What are your thoughts a-butt this one?
(Image Credit: Vice/ Technabob)
Source: neatorama