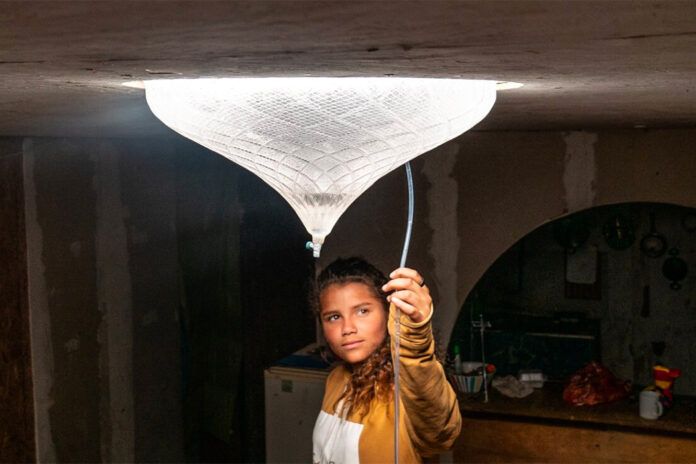 Despite having the South Pacific Ocean in front of them, the people of Chile, specifically those who live in shantytowns, still have a problem with the supply of clean water, as they don't have the means to desalinate the water. Also, while their place has abundant solar energy that could be harnessed, many families only have unreliable electricity.
… power comes unreliably through an electrified wasp's nest of jerry-rigged powerlines, and windows are often boarded up to increase privacy and security, removing almost all natural light.
To put it simply, Chile has "abundant, if unusable" resources, but Henry Glogau is determined to put these into use with his solar light that also acts as a desalination still.
"I wanted to achieve a design which was sustainable, passive, and created a striking feature inside the dark settlement home," writes Goglau, who graduated from the Royal Danish Academy with a master's in specialized architecture for extreme conditions.
"In my development process it became apparent that I could address the lack of indoor lighting and water access by creating a hybrid skylight and solar desalination device."
Truly killing several birds with one stone, Goglau's salination still can purify 440 milliliters of water a day, with leftover brine being sifted into batteries made of zinc and copper where they power an LED strip for use during the night.
More details about this over at Good News Network.
Now this is epic!
(Image Credit: Solar Desalination Skylight/ Good News Network)
Source: neatorama