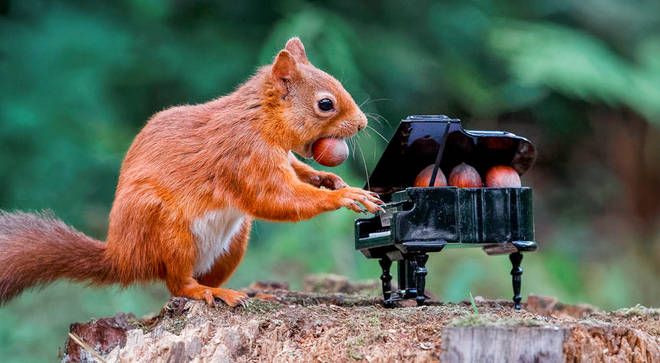 From afar, the squirrel sees the hazelnuts that Jeffrey Wang placed strategically inside the soundboard of a teeny-tiny grand piano. As the squirrel approached the tiny musical instrument, Wang, a musician and photographer, knew that his lure worked.
And as it reached its tiny claws inside to retrieve the snack, it was caught 'playing' the piano.
But the squirrel was not a beginner piano player, as…
Reliable sources say he [played] The Nutcracker.
Epic!
(Image Credit: SWNS/ Classic FM)
Source: neatorama