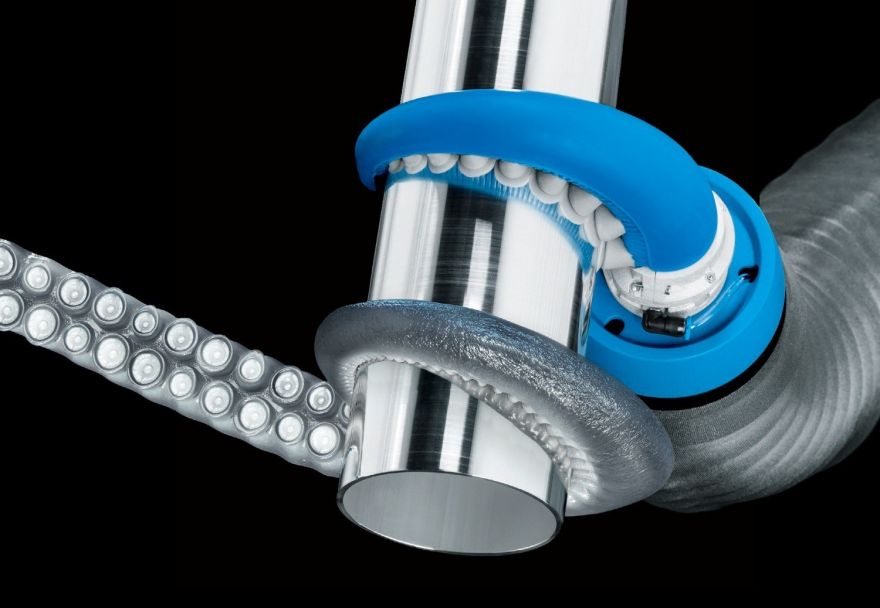 Did you know that an octopus's arms basically has a mind of its own? Apparently, these arms have two-thirds of the aquatic creature's neurons.
With each arm having around 280 suckers, capable of sucking even on rough surfaces, the octopus is a force to reckoned with at sea.
An octopus arm is a thing of beauty. It is capable of opening childproof bottles, and wrap around its prey of any size and shape. It is a thing of inspiration, and researchers from the Beihang University just got inspired by it. They…
… have developed a robot that mimics an octopus' arms. The octopus-inspired soft mechanical arm is a flexible, tapered design, complete with suction cups. It can move, grip, and manipulate a wide range of objects. Its suction cups give the gripper a stronger hold on objects of all sizes, shapes, and textures, including eggs, iPhones, and large exercise balls.
Check out the video over at Intelligent Living. It's amazing.
(Image Credit: the Bertoldi Lab/Harvard SEAS)
Source: neatorama