Nobody's perfect, yet many of us strive perfection, however unobtainable it may be. But what if we lived in a world that didn't desire perfection, but punished it instead? That's the concept behind this dystopian sci-fi short The Problemless Anonymous, by filmmaker Gary Roberts, co-written with his friend Samuel Barber.
It's set in a world where to be perfect is illegal. Citizens are tested by the Ministry of Imperfection and if they get a positive result for perfection, they have to attend an imperfection clinic. Here they will be further tested so they can be given an adequate problem to adapt to the world around them. Failure to attend results in a prison sentence.
"It's my friend and co-writer Samuel Barber's concept," Roberts explains. "He was inspired by the belief that humans seem to keep striving for a glimpse of perfection, yet it is always unattainable. So by inverting the idea that perfection is the problem itself, it naturally created a great starting point for a story."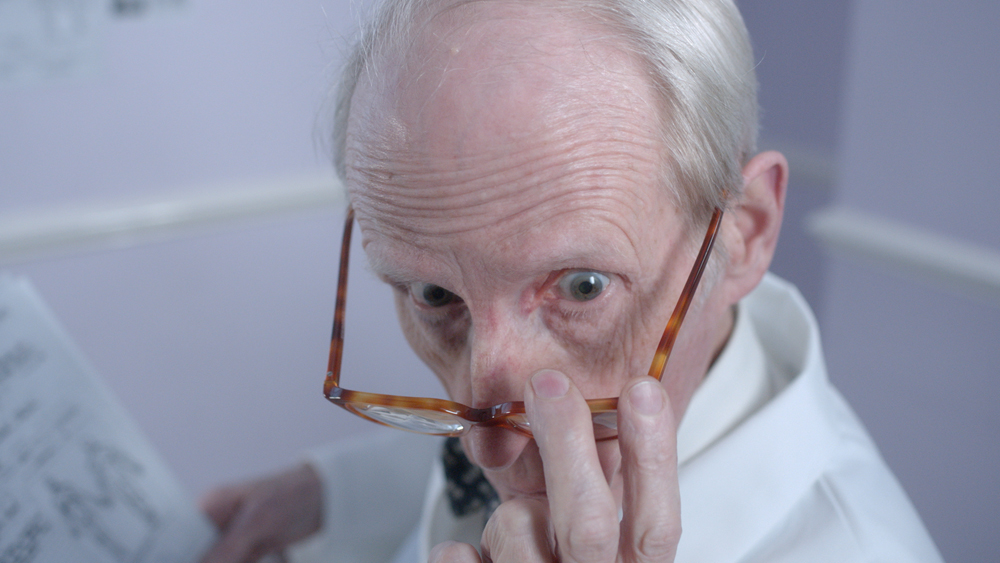 In the short we follow Patient 11, Ivan Eli, attending the clinic. Here he meets a fellow patient, Bonnie, and goes through the procedure of being given a problem to make him imperfect. He's thinking maybe greasy hair or dry skin, but he ends up with something far more dramatic—not a far cry from the premise of Kurt Vonnegut's short story, "Harrison Bergeron." 
The short was shot over just two days in London, and was commissioned by Talkies Community Cinema and Short Sighted Cinema as part of a scheme where local filmmakers get £500 to make a short film.
Part of what makes the film so unsettling is the pastel hues of the building it's set in. "When we found our location where nearly every room and corridor was a pastel purple, it all just visually clicked into place after that," Roberts notes. The result sets a perfectly antiseptic, impersonal tone.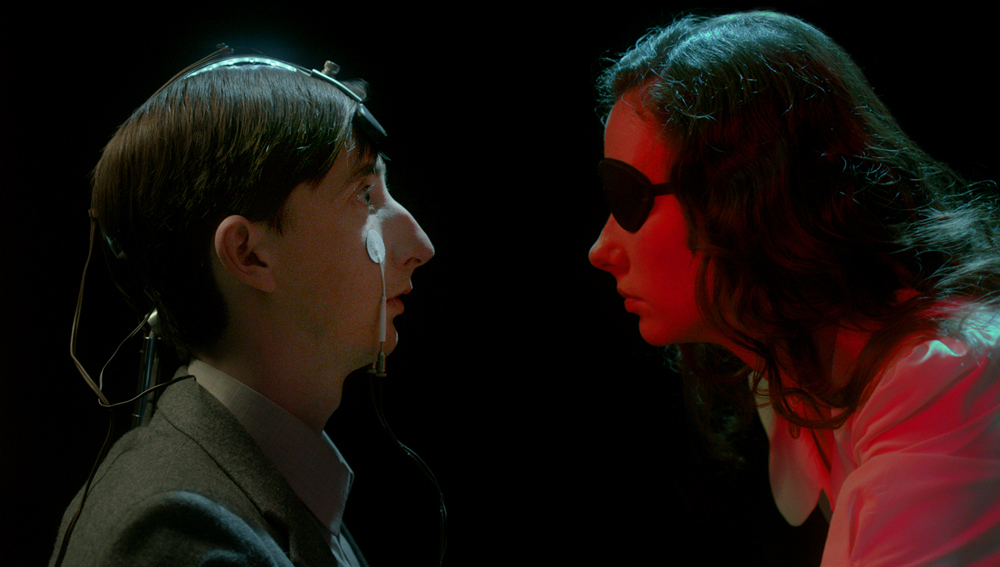 Along with this clinical setting, the tampering with people's personas brings to mind the aversion therapy of the Ludovico Technique in A Clockwork Orange, which Roberts cites as an influence.
"I'm massively inspired by Kubrick, so there's definitely some Clockwork Orange nods in there." Roberts tells Creators. "At the time I was watching a lot of Twilight Zone episodes and I love how there's no real 'tech' on show and a lot is left up to the imagination. Also I was reading Roald Dahl short stories and Tales of the Unexpected so I think a lot of that tone and style found its way in naturally."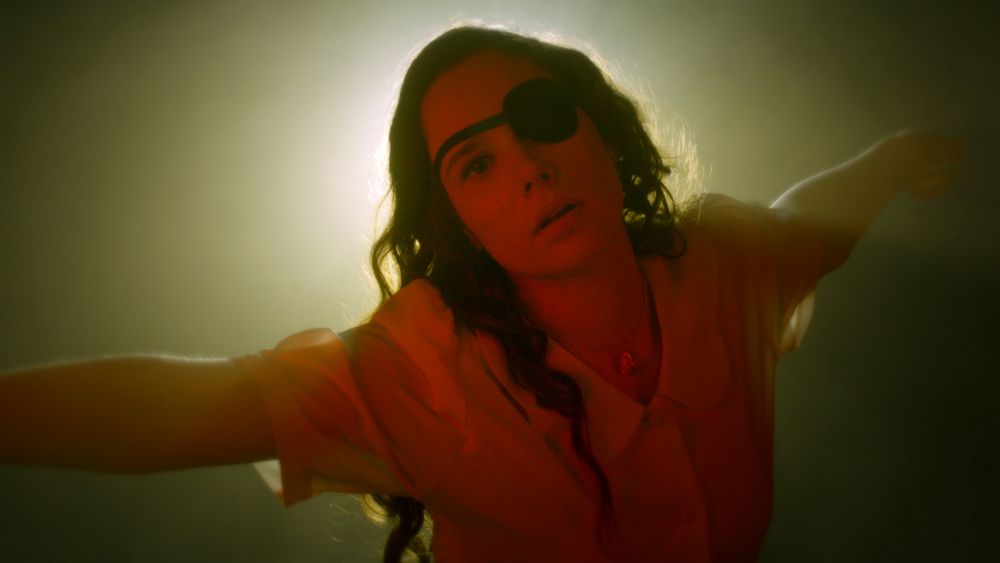 Along with these fictional influences, Roberts also notes that contemporary advertising also informed the film. In the short there are posters on the waiting room wall informing people how to be more imperfect. 'How to miss your mortgage payments' is one.
"Around the time we were talking about making this there were all these dating website posters that said 'Someone will love your imperfections!' I remember thinking how absurd they seemed yet this is the real world!" Roberts says. "So I needed to include these crazy propaganda-esque posters that paraphrased those dating posters into the background."
Check out the short below:
See more of Gary Roberts' work at his website here.
Related
Cyberpunk Illustrations of a Dystopian Future
[Exclusive] 5 Artists Reimagine '1984' for 2017
Reality: Where Does It Go From Here?
Source: vice.com