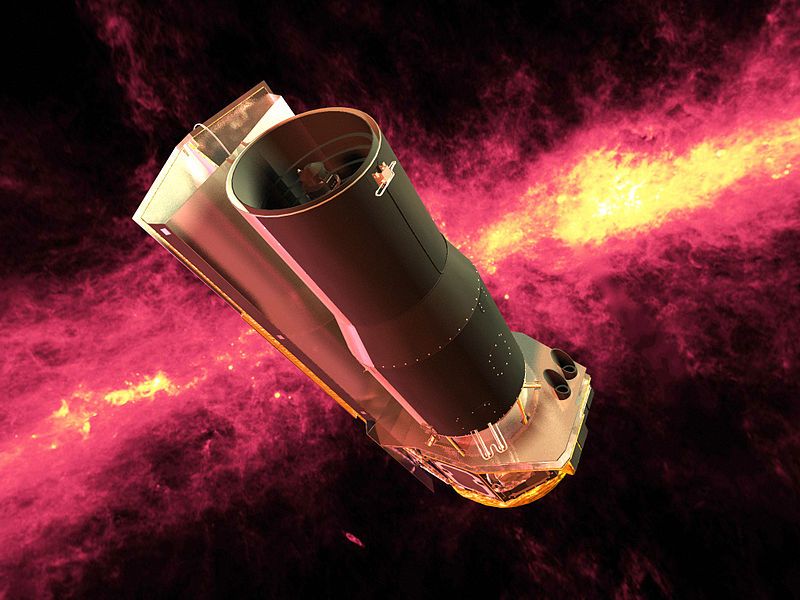 NASA says they will soon be pulling the plug on the Spitzer telescope despite it still being functional even after they officially terminate the mission.
As with other NASA missions like the Hubble and Mars Opportunity Rover, Spitzer has outlived its expected life span in space. Throughout the course of its mission, it has taken numerous photos of our galaxy and those beyond.
Spitzer is an infrared telescope, meaning that it doesn't see things in the same way that, say, the Hubble telescope does. It senses heat rather than visible light and that allows it to see things that are undetectable by optical telescopes. This has made it incredibly useful for spotting very distant stars and spotting various features of the Milky Way that would otherwise go unnoticed.
As to why NASA will be retiring Spitzer, this is what they had to say:
"Spitzer orbits the Sun on a path similar to Earth's but moves slightly slower. Today it trails about 158 million miles behind our planet – more than 600 times the distance between Earth and the moon.
Being so far away from Earth means that it would be very difficult to receive data from Spitzer as there is only a short window of time before it has to readjust itself in order to align and transmit more. It would also take a lot of power to keep the telescope going. As such, NASA has decided that it will be lights out for Spitzer as of January 2020.
(Image credit: NASA/JPL-Caltech; Wikimedia Commons)
Source: neatorama