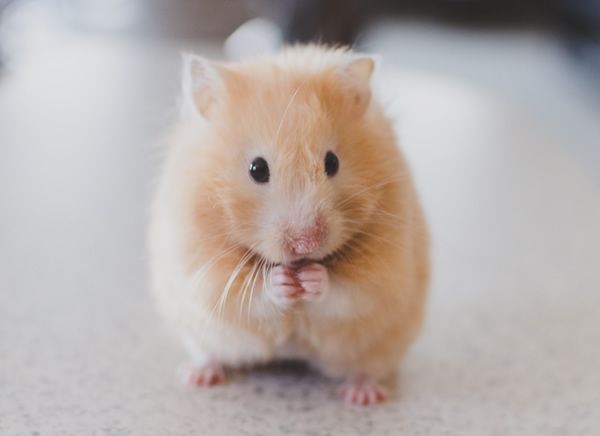 🍺 Getting hamsters drunk is actually next to impossible as they have an insanely high alcohol tolerance. Hamsters can drink 10 times the amount of alcohol humans could drink (when adjusted for body weight) before they show any signs of impairment. Plus, they don't get hangovers!
Hamsters also prefer alcohol to water. According to this tweet by @LawtonTri, "given the choice, they will consume up to 20g/kg ethanol a day – equivalent to a 'standard man' drinking 21 bottles of wine each day."
The only thing hamsters like more than alcohol is chocolate milkshake.
🏠 This hidden drawer inside a kitchen cabinet is a genius way to get more storage space!
🎬 The badass myth of how James Cameron pitched the movie Aliens turned out to be absolutely true.
⛄ Comedian Ryan George imagines how the idea of making a snowman first came about (warning: raunchy humor).
🐴 Awww: This blind horse loves his owner's bald head.
👕 For a limited time: Get up to 20% off all Movies T-Shirts, TV Shows T-Shirts, Comics & Cartoons T-Shirts over at the NeatoShop.
More neat stories over at our new network of sites: Pictojam, Homes & Hues, Pop Culturista, Laughosaurus, and SupaFluffy.
Image: Ricky Kharawala/Unsplash
Source: neatorama