In a unanimous 14-0 vote yesterday, the Los Angeles City Council approved plans to build the Lucas Museum of Narrative Art in Exposition Park in South Los Angeles. The new museum will transform what are now 11 acres of concrete—eight professional football fields—into a lush public park and garden space that the museum will hover over like a docked spaceship. After failed attempts to carve out spaces in Chicago and San Francisco, George Lucas and his wife Mellody Hobson have finally found a home for their museum.
Yesterday, the President of the Museum, Don Bacigalupi, told Creators, "Today was a great day. There was an enormous outpouring of support from the council, from the mayor, from the county supervisors, and it's been like that from the beginning in our engagement with Los Angeles. Unlike other places, there's been tremendous alignment and cooperation among the city, the county, and the state in order to make the museum possible here."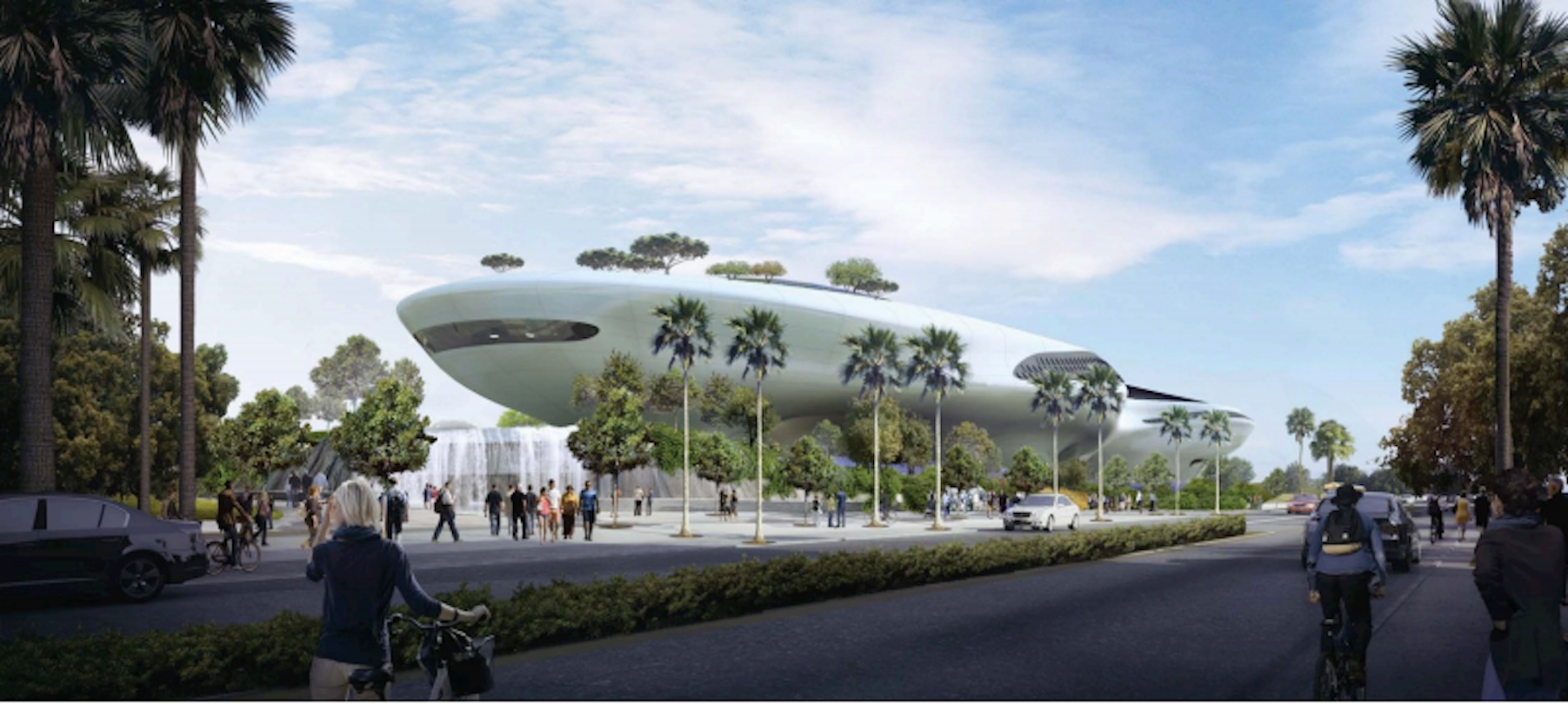 The new museum, designed by Ma Yansong of MAD Architects, will source from Lucas and Hobson's extensive art collection, focusing on how great stories are told through different mediums and why they are important. Construction of the museum is slated to commence in early 2018 to be completed sometime in 2021. The Lucas estate has registered the museum as a non-profit institution and will be picking up the project's over-$1.2 billion tab.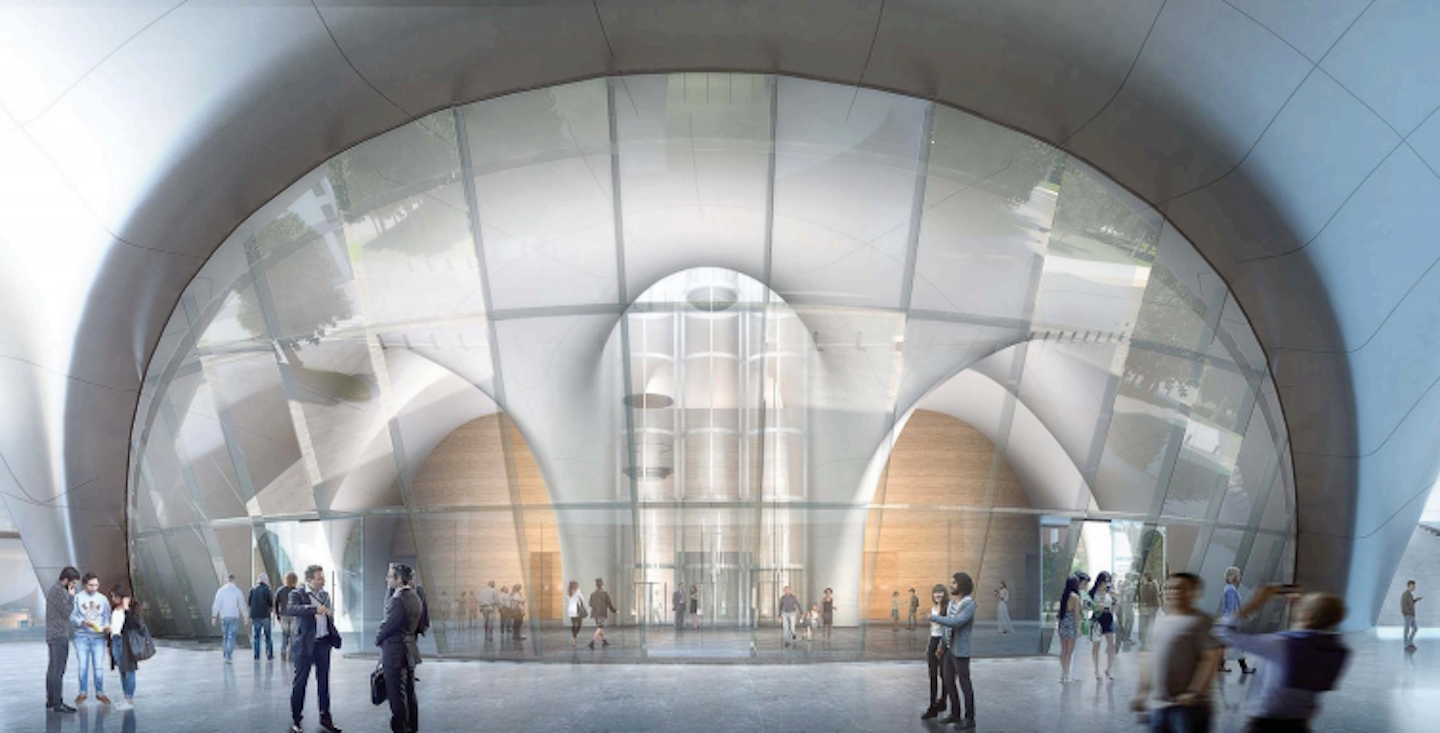 Located within walking distance of 100 K-12 schools, the Lucas Museum hopes to become a new education center for the children of South Los Angeles. The museum plans to host a variety of public lectures, classes, workshops, after school programs, and camps. Bacigalupi says, "We also have opportunities to partner with organizations within Expo park, there are three great museums already there that will be great neighbors and collaborators. We will obviously work to collaborate with all of the great schools in the region to offer educational programs." Once completed, the museum will feature two movie theaters, an education center with state-of-the-art classrooms, a public research library, a cafe and a restaurant, and, of course, a museum store. Says Bacigalupi, "It's been wonderful working with leadership and the community in Los Angeles and South LA and we're really excited to get started."
You can learn more about the Museum here.
Related:
The Legendary Animator Behind Star Wars and Jurassic Park Tackles VR
MAD Architects' Honeycomb Skyscraper
A Look At 10 Years Of MAD Architects With 10 Incredible Buildings
Source: vice.com