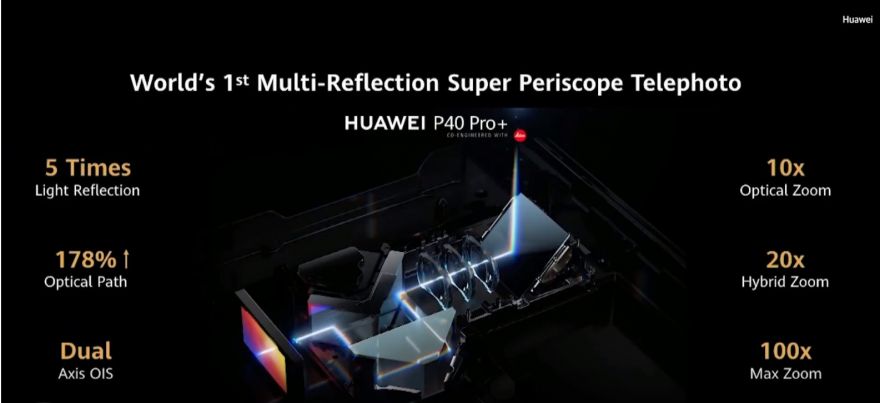 Just when you thought that the Huawei P30's 50x zoom is already a jaw-dropping feature, get ready to drop your jaws more with the Huawei P40, which tech company Huawei unveiled virtually. The new phone has a 10x optical zoom capability, 20x hybrid zoom, and a ridiculous 100x max zoom (that still has stunning quality)! Who needs scopes when you have a P40?
Aside from the P40, Huawei also unveils the GT 2 Watch and its more-powerful cousin, the Watch GT 2e, which, according to the company, has a battery life of up to two weeks, and up to 24 hours of music playback.
See the video of Huawei's announcement over at Engadget.
(Image Credit: Engadget)
Source: neatorama