The James Brand is bringing a colorful twist to a collection of everyday items with the help of artist Elyse Graham. The James x Elyse Graham Ultimate TJB Box Set includes four, color-coordinated essentials – a valet tray with built-in pen holder, ring dish, Stilwell compact pen, and of course, a Duval pocket knife – all made out of Graham's MetaMATERIAL resin. The results are limited edition sets that merge the rich, colorful material with the knife brand's minimalist aesthetic. If you can't snag one of the five sets being made, you can buy just The Duval pocket knife.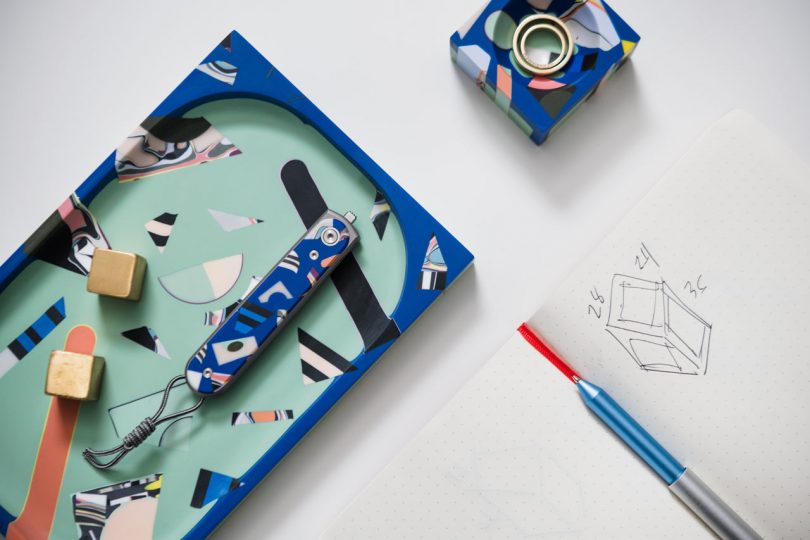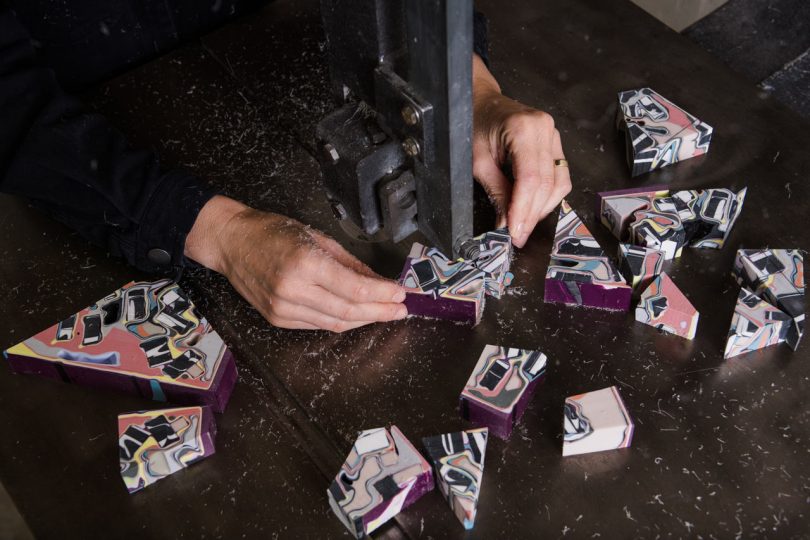 With a color palette in mind, resin is cast into pieces that are then cut up into smaller shapes. The shapes are arranged into another mold with more resin to form the final MetaMATERIAL. That material is then cut and carved to craft each piece in the unique collection.
Photos by Peter Bohler.

Source: design-milk