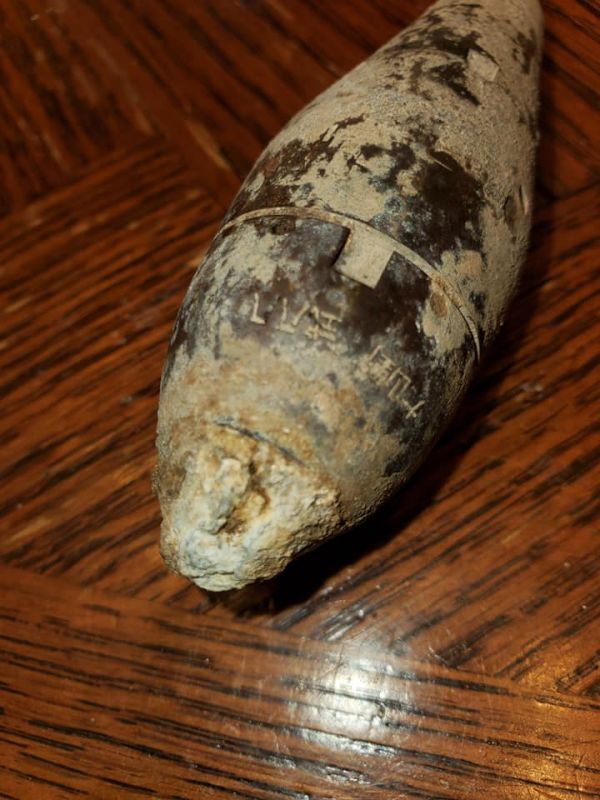 Pamela and Sam Coffey had quite an adventure last week. They found something unusual while cleaning up their yard, a metal object with Japanese lettering engraved on it. She posted the story to Facebook.
Some of our yard is still somewhat unexplored due to overgrowth and part of it just being really steep. We've been cleaning it all up and have been finding some really odd things. This was today's find. Sam Coffey wanted to start cleaning the dirt out with sharp objects… on the off chance it's a real mortar shell, he let it be. Can anybody tell me more about this thing? Or who could?

Update: Bomb and arson squad just arrived and confirmed it to be a WW2 Japanese Navy mortar. There's a bomb robot on its way to retrieve it. Never a dull moment.
Never a dull moment, indeed. Experts determined that the World War II-era bomb was still live and could detonate at any moment! Read the rest of the story at NBC. -via TYWKIWDBI
(Image credit: Pamela Coffey)
Source: neatorama