Ukiyo-e, the iconic woodblock-print art style of Japan, has almost nothing in common with basketball, a sport utterly foreign to the country until long after the art medium fell out of style in the 19th century at the end of the Edo period. But the cultural void between the two didn't stop artist Andrew Archer from creating Edo Ball, a series of prints fusing the aesthetic qualities of ukiyo-e with the modernized subject matter of B-ball.
Edo Ball isn't a one-to-one transference of courtside basketball scenes into a Japanese artistic style. Archer's scenes are highly surreal concoctions, often with a hallucinatory, otherworldly feel to them. In The Bunny, a huge, anthropomorphized rabbit prepares to shoot a hoop while standing on a crumbling plank in the middle of the ocean. The Ghost shows a player mid-dunk, an otherwise standard scene if said player wasn't a human skeleton wearing Jordans and a headband, surrounded in lightning.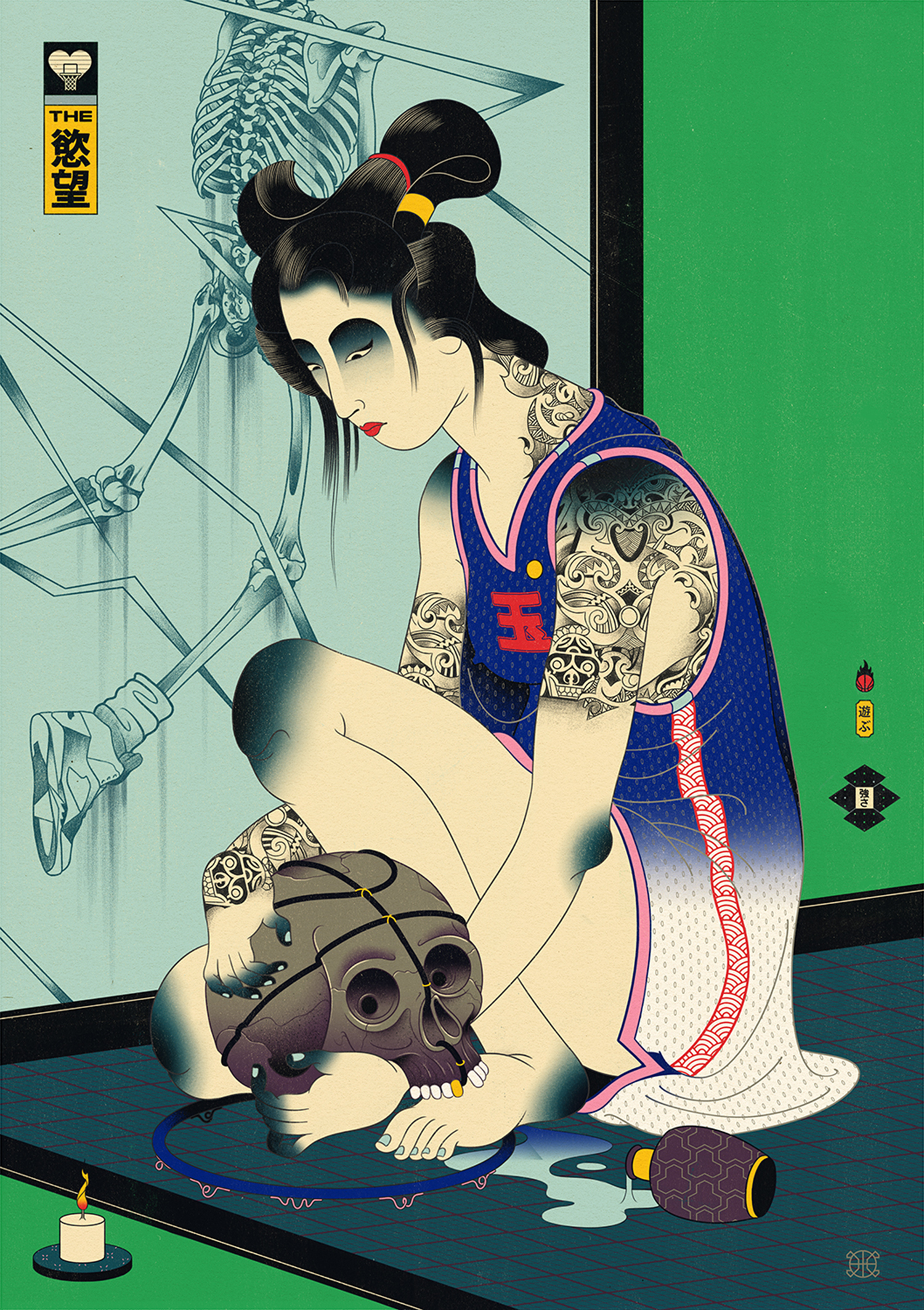 While the seemingly unorthodox combinations inherent to Edo Ball produce an aesthetically pleasing and unique new result, there still remains the questions as to why a New Zealand artist would fuse the two in such a way. Archer believes he is paying an homage to both cultural staples:
"I'm inspired by both individually, in a big way. I've played basketball my entire life, and I am a huge fan of basketball and Japanese art. I lived in Asia previously and the culture of Japan and their approach to arts have always amazed me," the artist explains to Creators. "The dedication to the craft, the storytelling, and the stylistic values of ukiyo-e are so inspiring to me."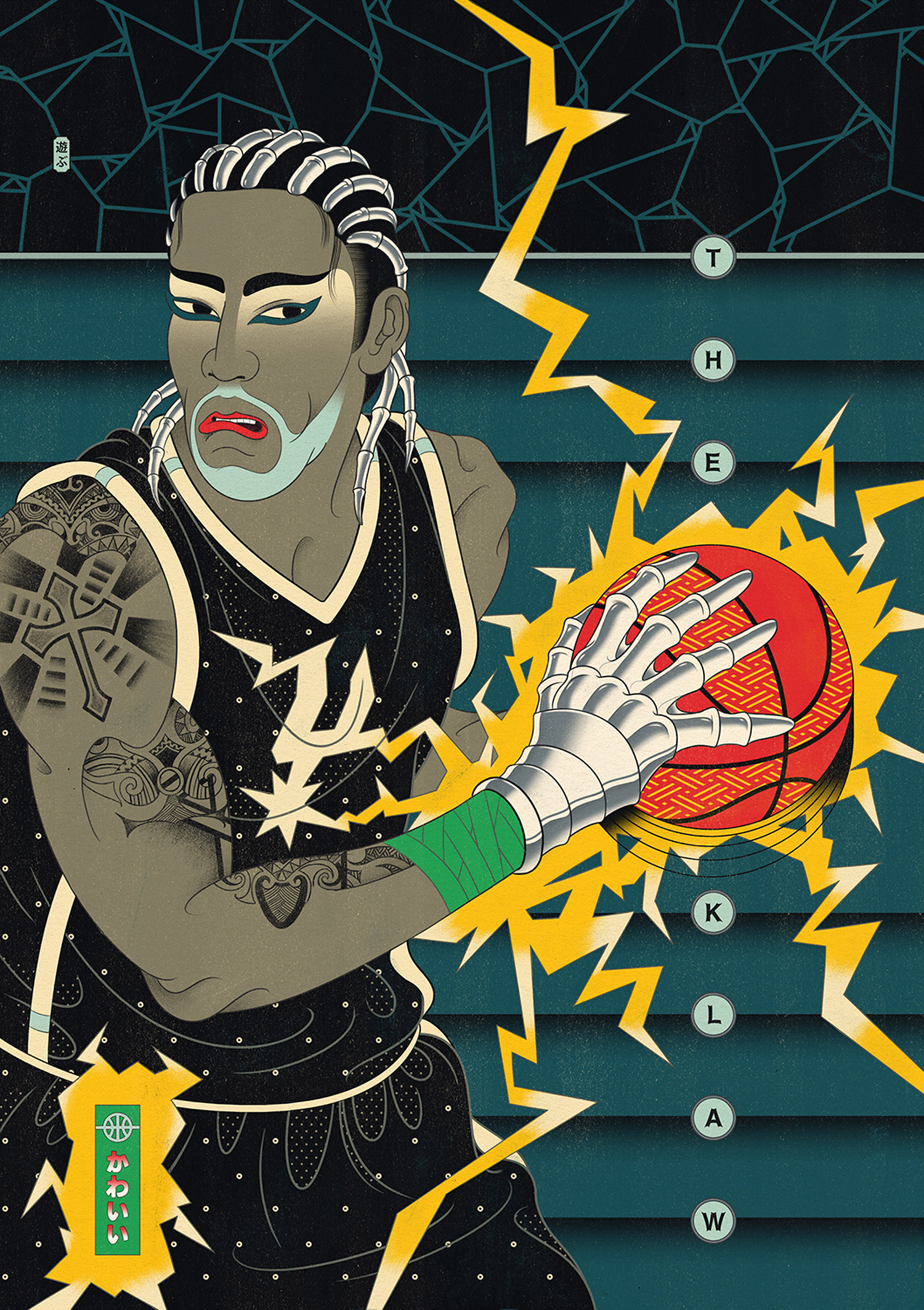 Surprisingly, Archer believes his subjects aren't as disparate as one might think: "The two actually tied together in more ways than I first imagined. The personalities and nicknames of basketball players merge nicely with the common subjects of ukiyo-e, and from a stylistic standpoint, the energy and exaggeration of basketball can be expressed freely," he adds.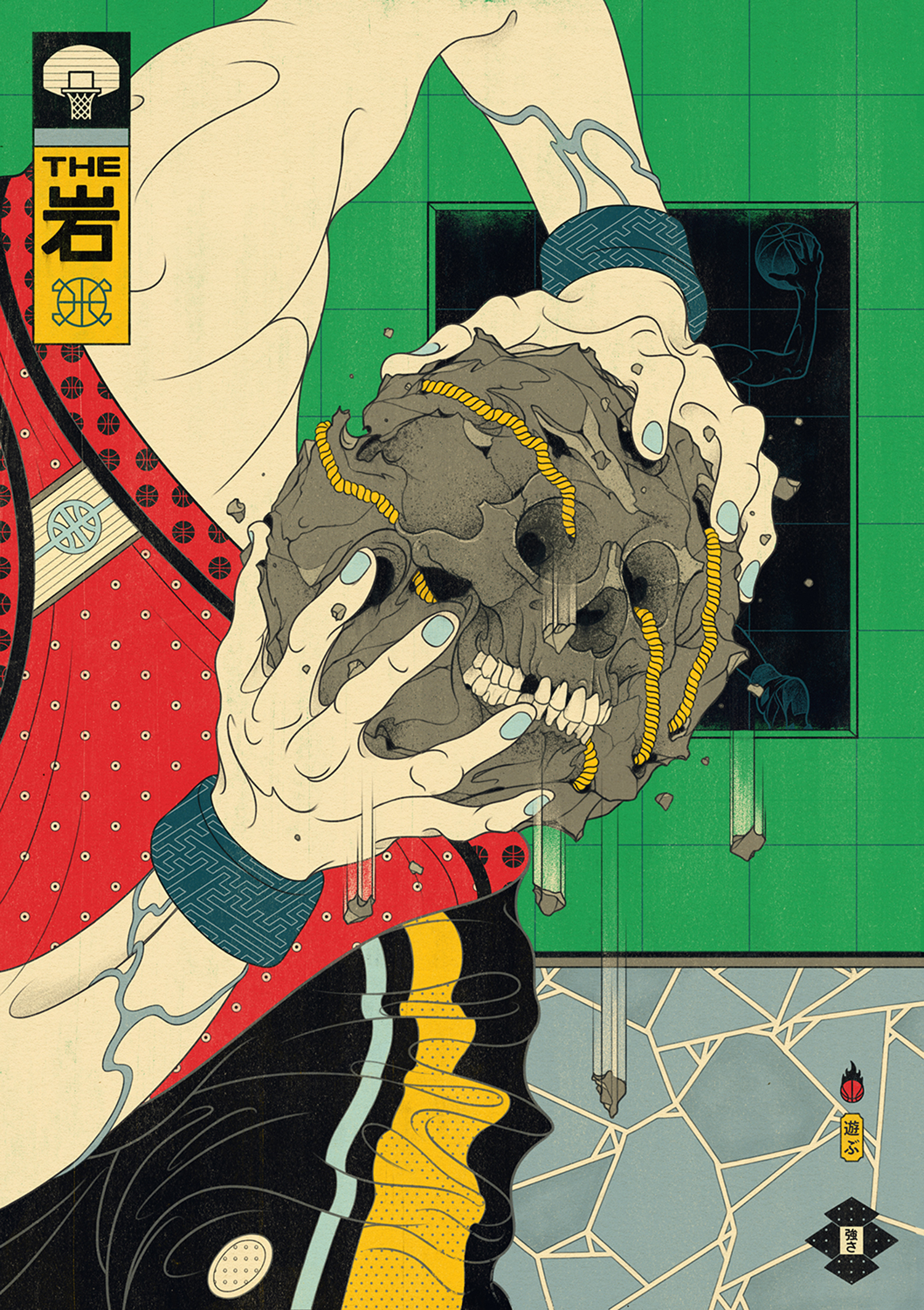 To truly solidify the work as his own, Archer has even added stylistic elements from his own upbringing to the works: "A lot of the tattoos on the artworks are referenced from traditional Maori and Pacific Island tattoo and art, both of which are equally beautiful cultures present in my life growing up in New Zealand. I think it's important to mix traditions both old and new, and also to mix cultures, both in art and also in our day to day lives."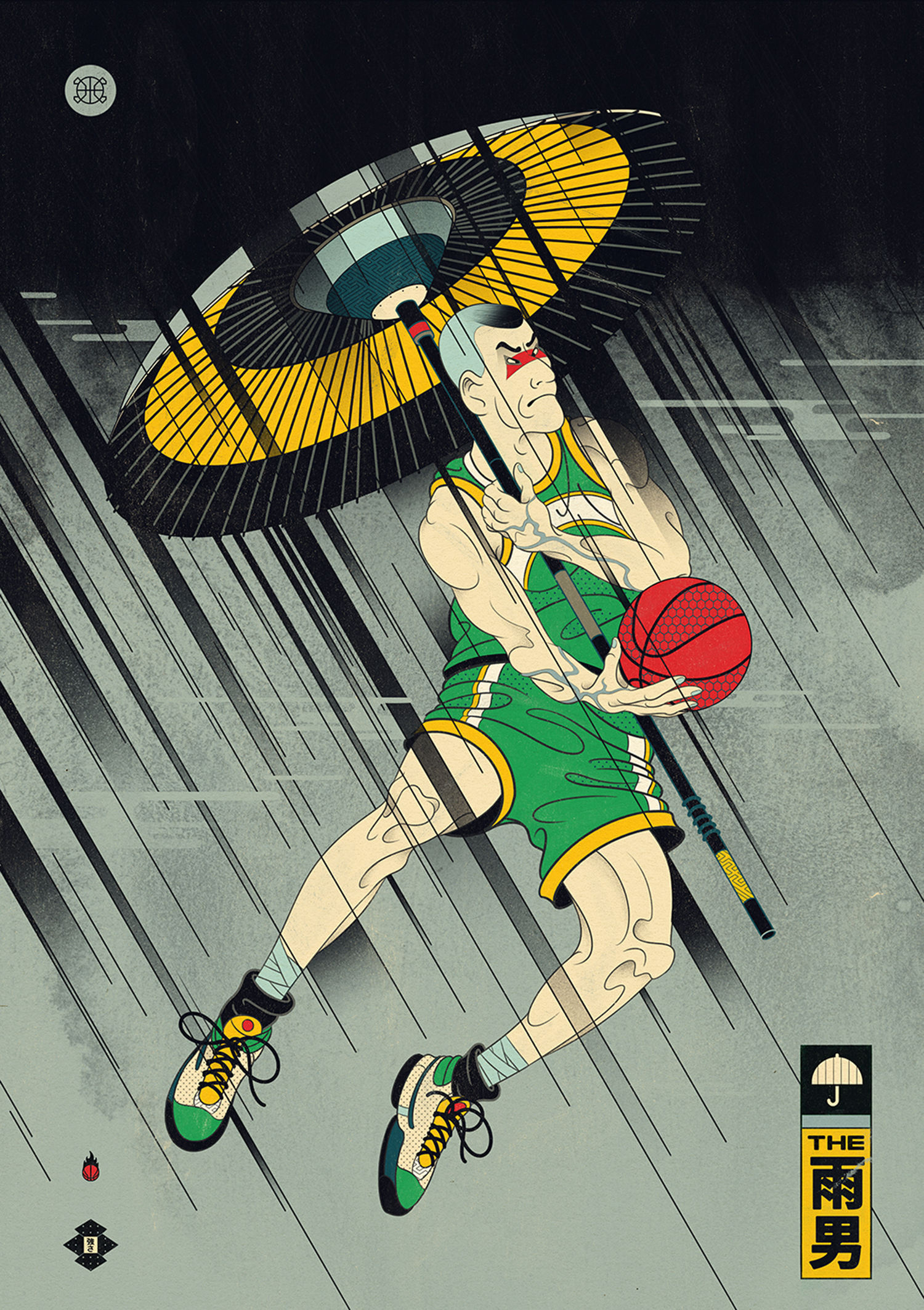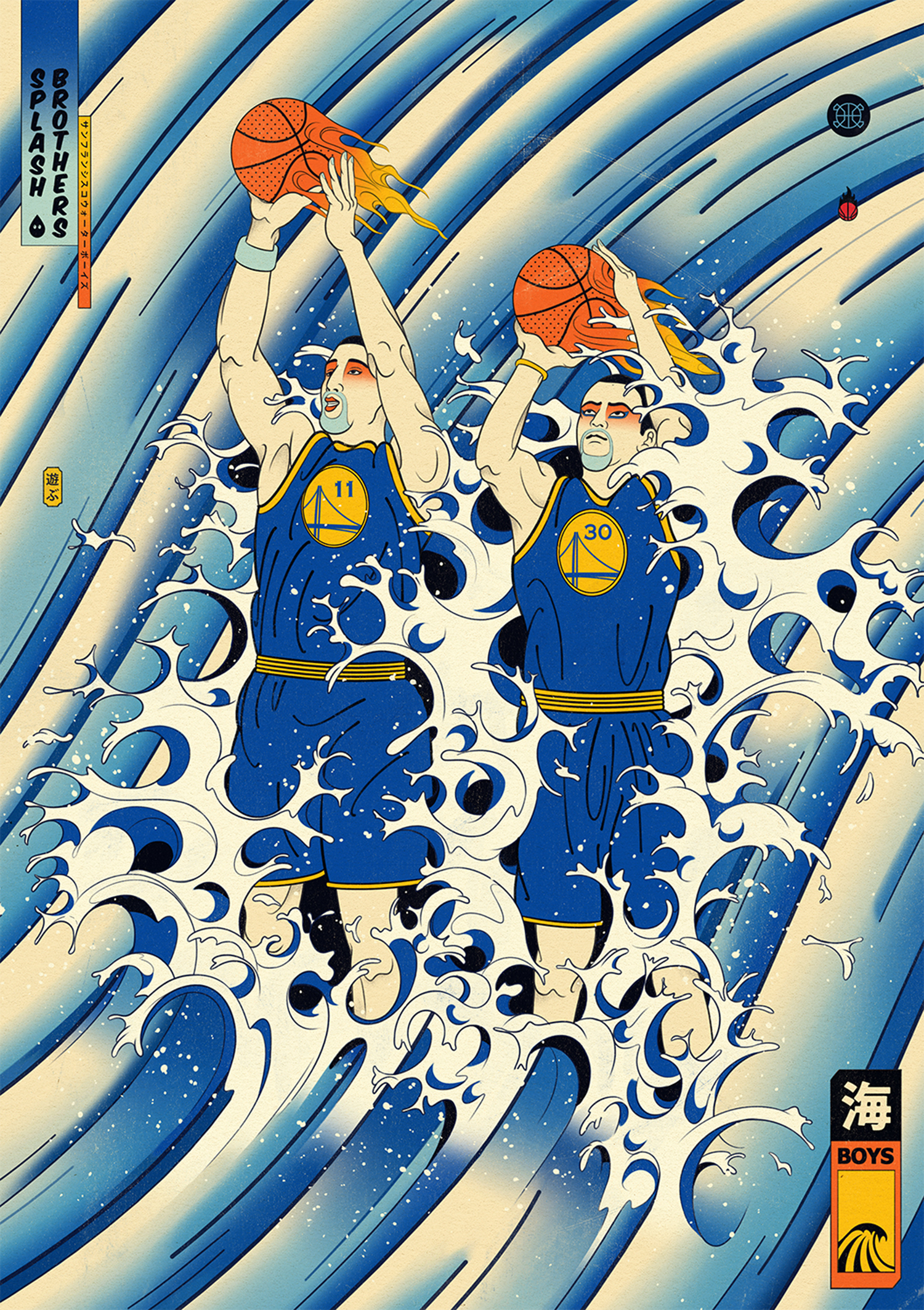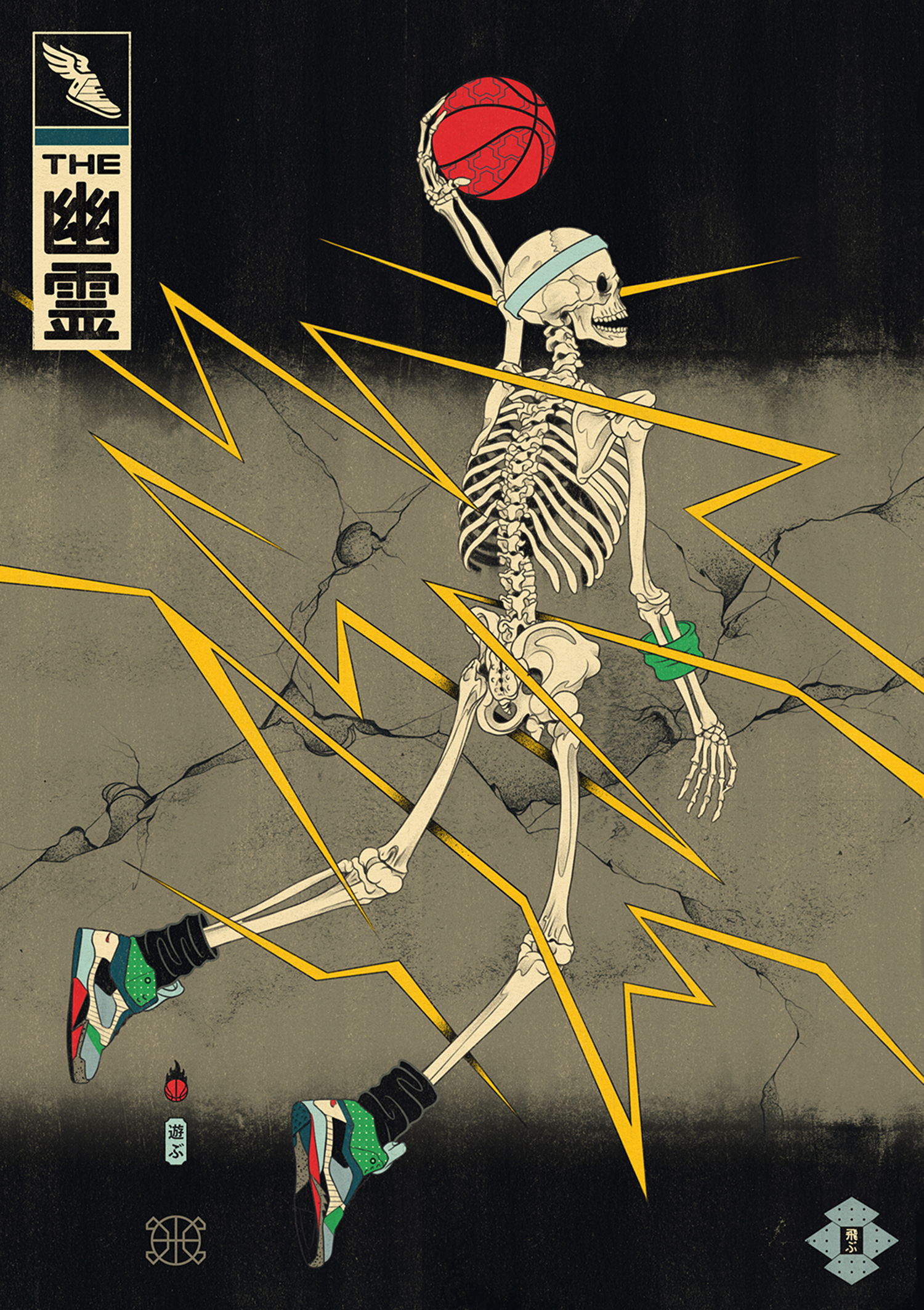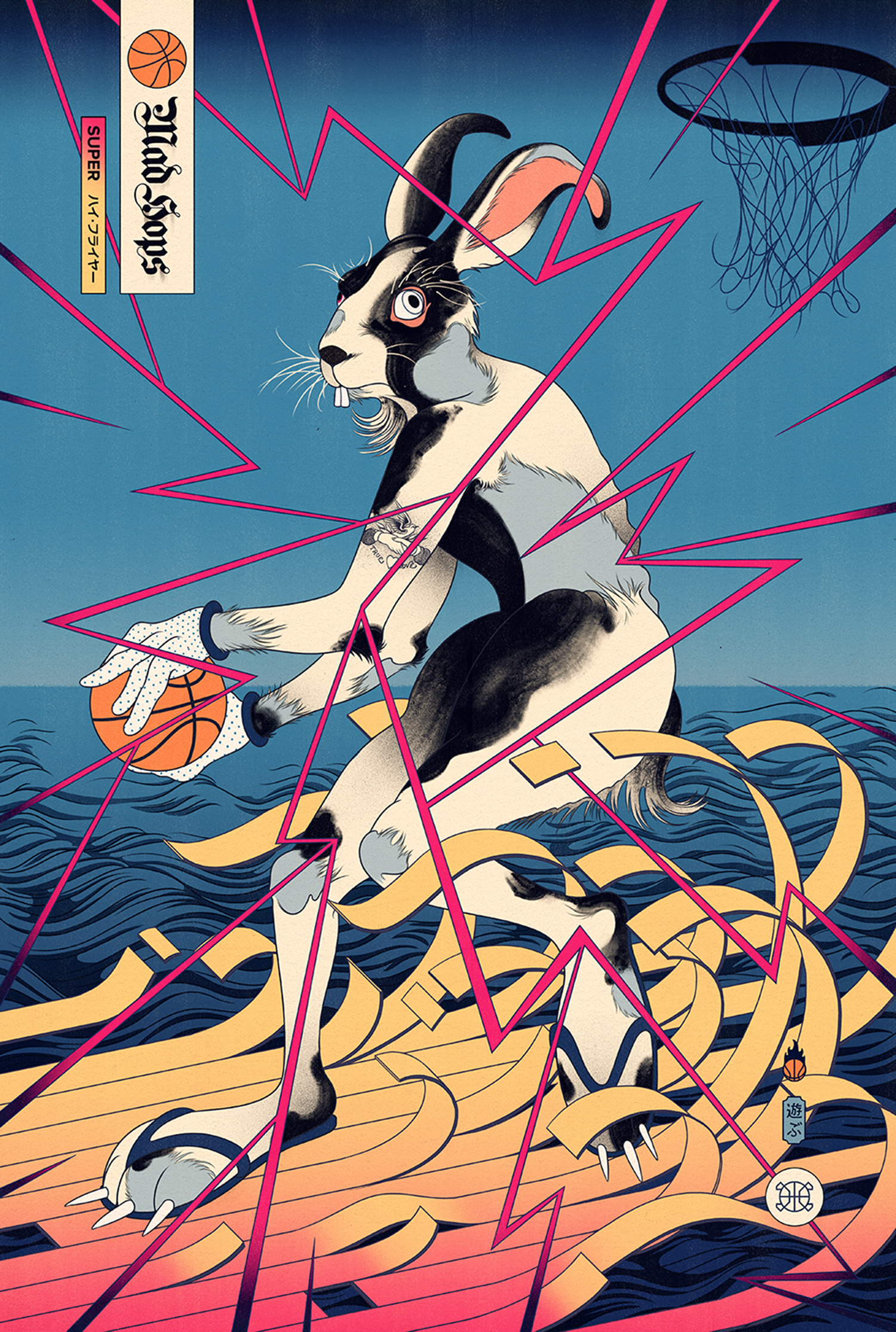 Check out Edo Ball on the project's website, where you can also purchase prints, postcards, and T-shirts of the works. More of Andrew Archer's artwork can be seen here.
Related:
Here's Why Contemporary Art Is Obsessed with Basketball

Tyson Reeder Unveils a Basketball for Art Ballers

Blue Crystal Basketballs Memorialize the Future of the Game
Source: vice.com