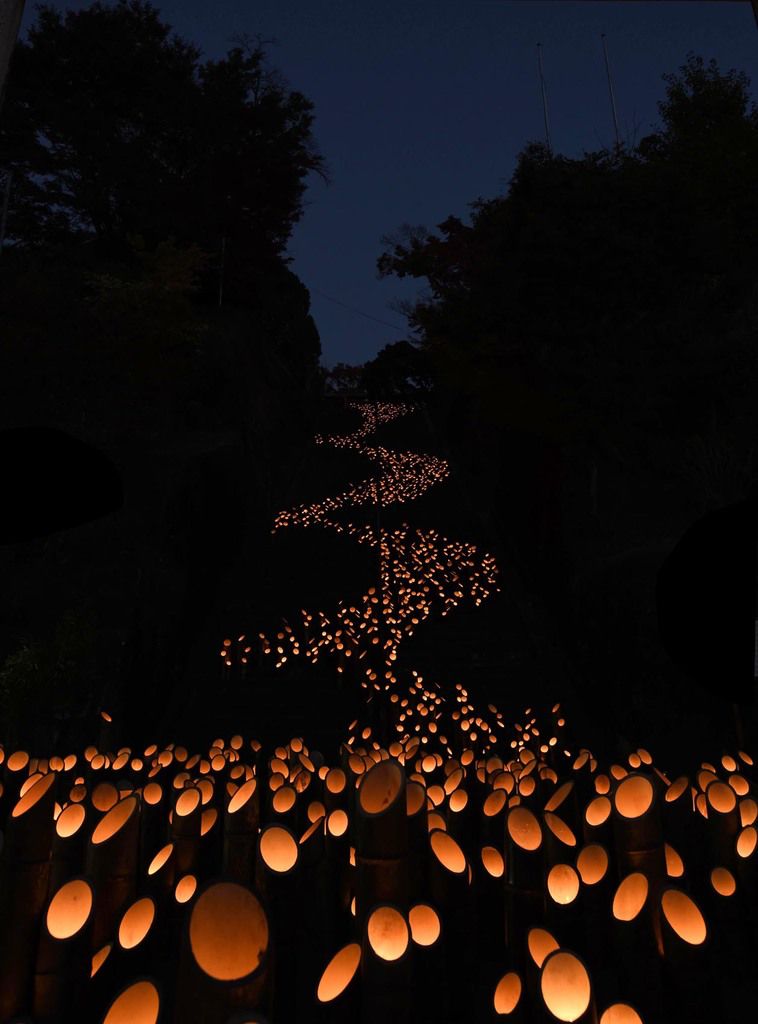 The Chikuraku is a 3-day festival celebrated each year by thousands in Taketa City (Oita Prefecture) in Kyushu, Japan.
Rather than let their bamboo forests fall into disrepair, the city came up with the idea of carrying on with their felling and using the bamboo in an annual lantern festival. It began with just 400 and has grown, gradually, to 20,000 bamboo lanterns.
Learn more about how economic changes in Taketa City's bamboo industry marked the birth of this beautiful display of lights.
Photo: sankei photo via Spoon & Tamago
Source: neatorama