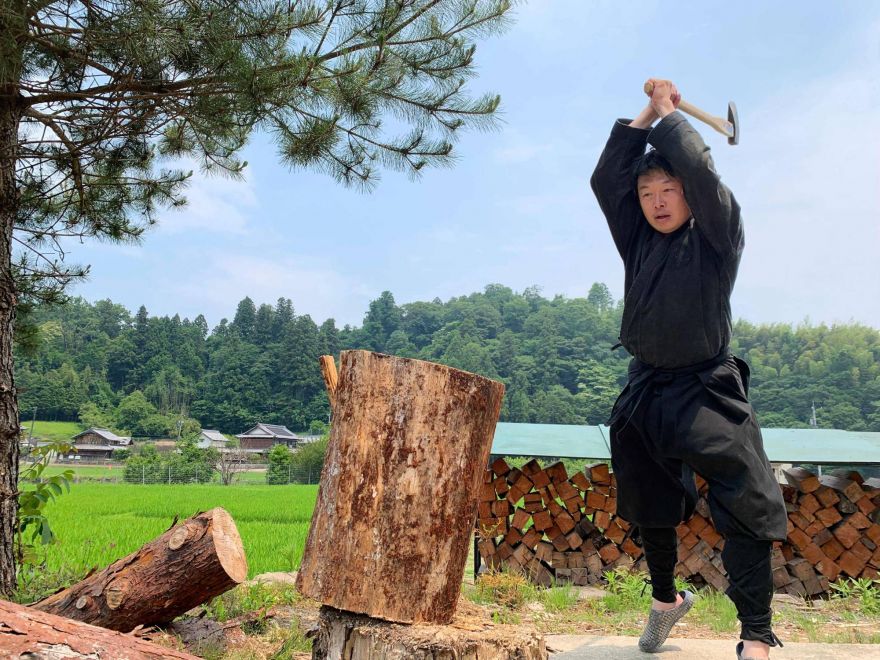 This past June, Mie University in central Japan graduated its first ninja. That's right, Genichi Mitsuhashi, who is pictured above, holds a master's degree in that field. He's chopping wood because farm work was part of a ninja's lifestyle. The Japan Times quotes him:
"I read that ninjas worked as farmers in the morning and trained in martial arts in the afternoon," he said.
So Mitsuhashi grew vegetables and worked on his martial arts techniques, in addition to copious ninja study in the classroom.
About three students per year enroll in this program, which was created in 2017. It is focused on the history of ninjas, not the practical skills of ninjas. That didn't stop Mitsuhashi from studying on his own, though.
-via My Modern Met | Photo: AFP/JIJI
Source: neatorama