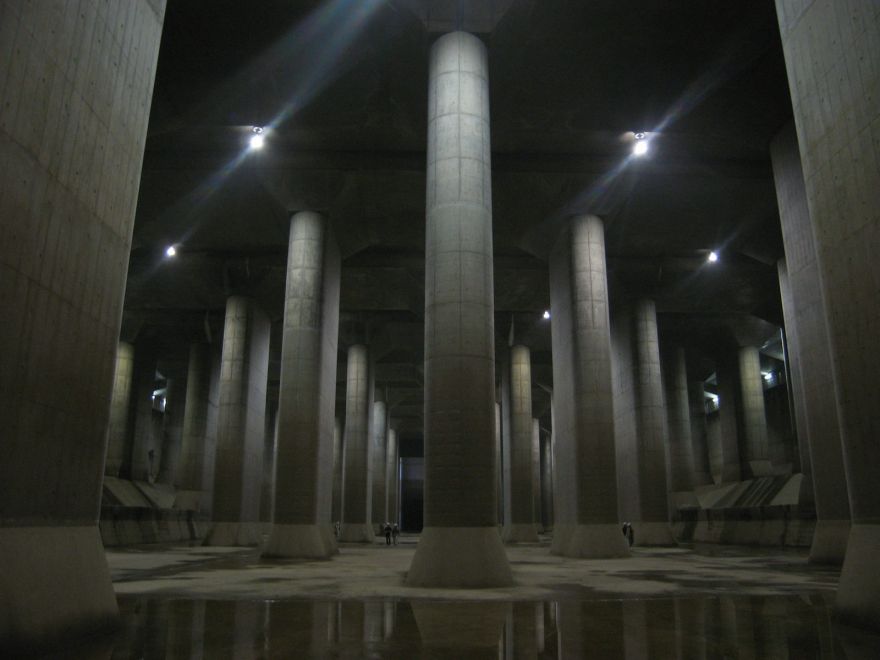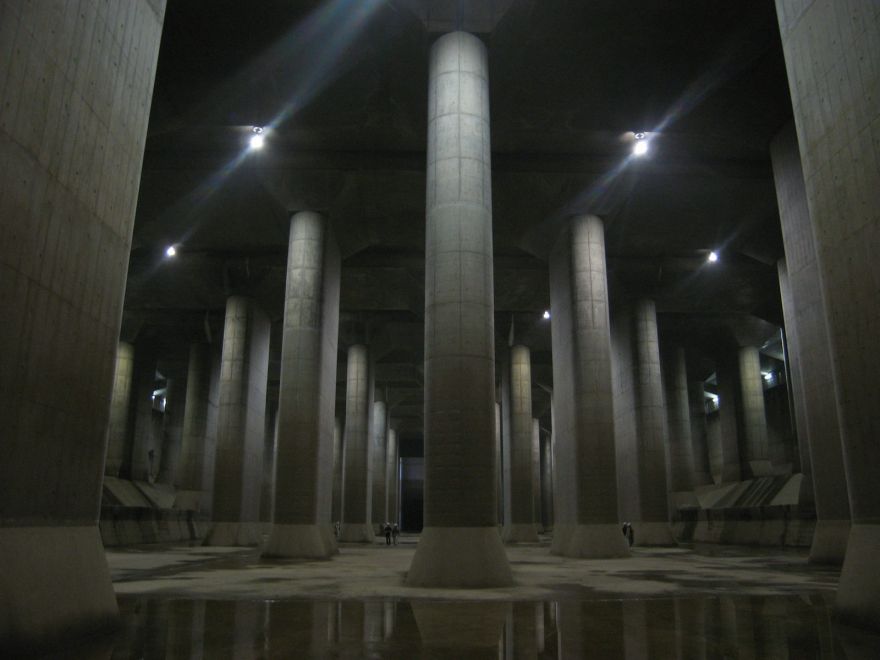 We know that Japan is one of the countries at the forefront of innovations in various fields such as technology, electronics, and engineering. And one of the feats of their engineering marvel is their sophisticated floodwater channeling system.
Diego Arguedas Ortiz writes:
Cecilia Tortajada recalls making her way down a long staircase and into of one of Japan's engineering marvels, an enormous water tank that crowns Tokyo's defences against flooding. When she finally reached the tank's ground, she stood among the dozens of 500-tonne pillars supporting the ceiling. In the cavernous, shrine-like cistern, she felt humbled.
If Japan is a pilgrimage destination for disaster and risk-management experts like her, this is one of its main temples. The floodwater cathedral hidden 22 meters underground is part of the Metropolitan Area Outer Underground Discharge Channel (MAOUDC), a 6.3 km long system of tunnels and towering cylindrical chambers that protect North Tokyo from flooding.
(Image credit: Wikimedia Commons)
Source: neatorama