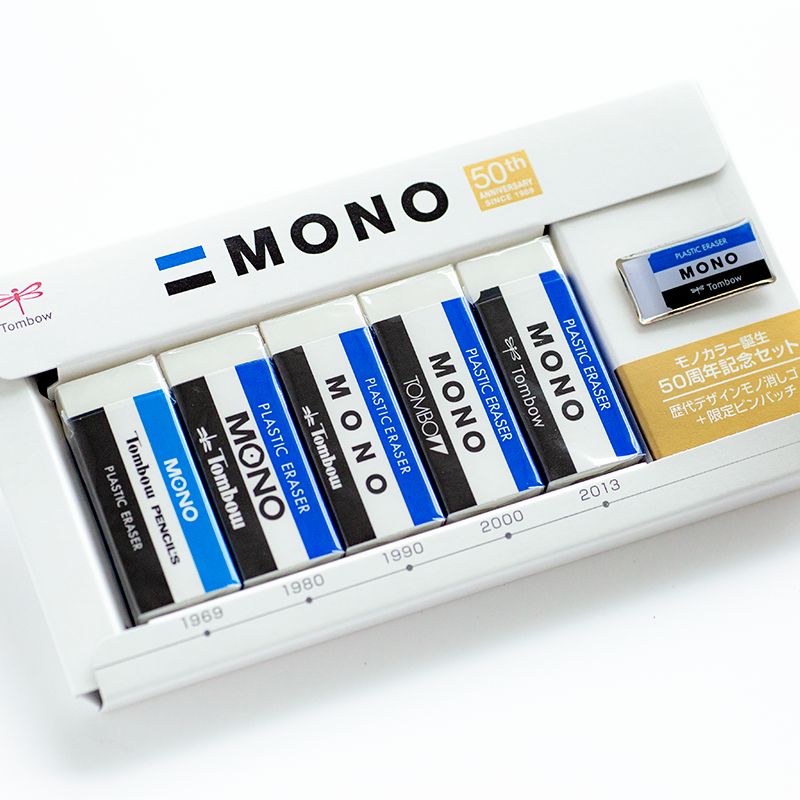 Japan's stationery company Tombow released in November 1969 one of the country's most iconic stationery items: the MONO eraser. Over the course of 50 years, the simple striped design of this eraser remained unchanged. And now, to celebrate the 50th anniversary of the eraser, Tombow runs several fun promotions this year.
Last June 19 to 23, a double decker bus painted to look like the iconic eraser ran the streets of Tokyo. Aside from this…
In July a commemorative set of all the old designs will go on sale. And by participating in the company's social media lottery. You can keep up with everything Tombow-related by following the company on Twitter.
(Image Credit: @tombowpencil/ Twitter)
今日から都内を周遊しているモノ消しロンドンバス🚌の様子📸
静かに過ぎ去っていく様子はさすが消しゴム(?)
明日明後日も渋谷~原宿エリアを走っています!さらに22日(土)と23日(日)にはこのバスに乗れるイベントも開催!
詳細はこちら→https://t.co/tz657ozk8u#モノカラー50周年pic.twitter.com/zjcFcs3O8p

— トンボ鉛筆 (@tombowpencil) June 19, 2019
Source: neatorama