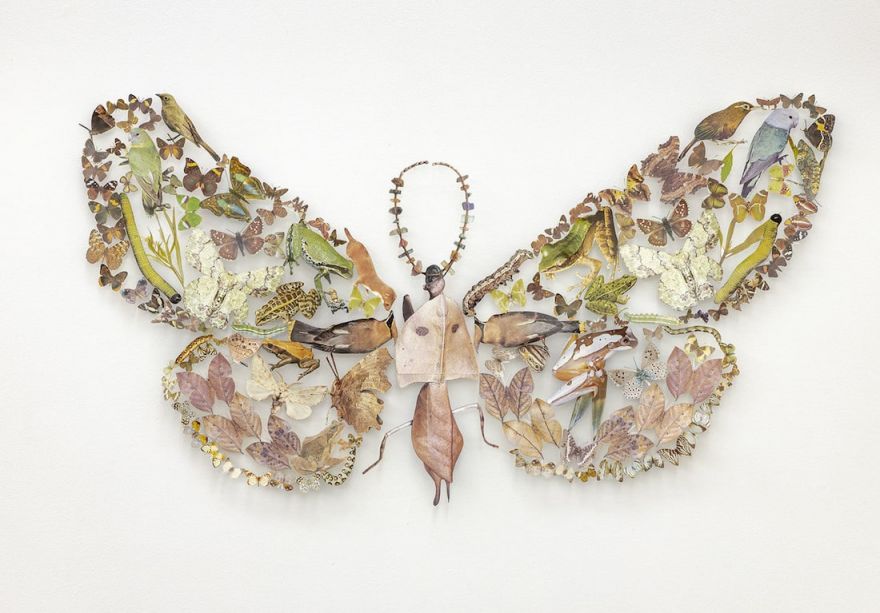 Jennifer Murphy, a collage artist in Toronto, is exhibiting a collection of pieces titled In the Shadow of Sirius. After reflecting on a landfill in that city that has gradually been reclaimed by wildlife, she felt inspired to create collages by cutting out images of plants and animals from nature magazines, then arranging them into larger plant and animal forms. Murphy explains that:
While making this new body of work I also discovered the American poet and ecologist W.S. Merwin, (1927 – 2019). Merwin's poetry speaks of memory and of loss, the continuum of time, ecology and hope.Working on eighteen acres of wrecked earth at his home on the island of Maui, W.S. Merwin created a garden of palm trees that became The Merwin Conservatory. The most bio-diverse garden of palm species in the world, was grown on land that was once ruined by pineapple plantations.
I find hope in making my work and in places of ruin where wildflowers grow, and in the poetry of those who have felt immense loss but continue to create.
You can see more images of her work on Colossal.
Source: neatorama