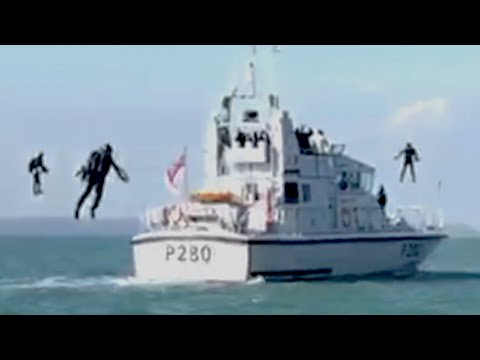 What can you do with a precise, individual, vertical takeoff and landing transportation system? You can board naval vessels moving at high speed. The Royal Navy received a demonstration of this as a Gravity Industries jet suit landed on the appropriately named HMS Dasher.
Gravity Industry's YouTube channel demonstrates other practical applications for its jet suits, such as delivering a paramedic to a rocky mountain top and performing search and rescue in remote areas.
Perhaps we're just a couple generations away from having ExoSquad jumptroops.
-via Marginal Revolution
Source: neatorama