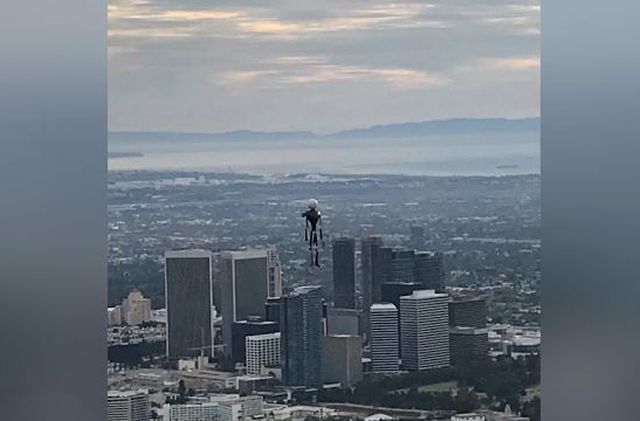 🎈 A few months ago, airline pilots saw what looks like someone flying with a jetpack near Los Angeles International Airport. Now, new video from the LAPD helicopter crew suggests that what they saw was a human-shaped inflatable balloon that looked like Jack Skellington from The Nightmare Before Christmas.
⛏️ Archaeologists revealed the largest mosaic floor in the world. It's made from 5 million pieces of stone and depicts 38 different geometric scenes and floral patterns, including a fascinating "Tree of Life" design.
🚀 Forget launching satellites using rockets! The new method is to yeet it into orbit.
🎬 To celebrate Monsters, Inc's 20th anniversary, Pixar has just released a 4-minute old timey silent film version.
🏠 You can now rent Sex and the City's Carrie Bradshaw's apartment on Airbnb.
🦎 The one thing you don't expect to find in your toilet: an iguana. But apparently that's a thing in Florida.
😻 Coconut the cat loves to bring "gifts" to its owner, Taryn Troutman, who compiled the best (candy, toys, and green bean) to the worst (knife, garbage, and litter, oh yuck).
🦊 And lastly, here's a curious fox who loves to be serenaded with banjo music.
For more neat stories, check out our new sites: Pictojam, Laughosaurus, Pop Culturista, Supa Fluffy, and Homes & Hues. Thank you!
Source: neatorama