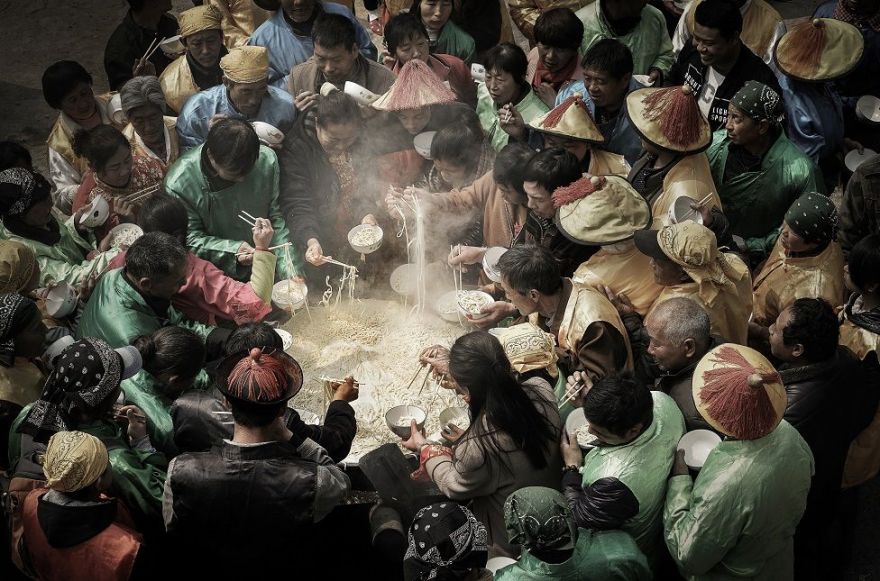 Jianhui Liao, with his photograph entitled "Cauldron Noodles", is the overall winner of the Food Photographer of 2019 contest. The said photo displays a birthday celebration of Nuwa, the mother goddess in Chinese mythology, in Shexian Country in the Hebei Province, China. In this annual festival, the people of the village celebrate the goddess's birthday by wearing Qing Dynasty costumes and eating pots of noodles at noon.
Competition adjudicator Andy Macdonald presented Liao with the £5,000 prize money.
Macdonald said of the image: "It stood out from the rest in its category for the way in which [Liao] made the subject matter, a community feast, so beautiful and atmospheric.
There are also winners from other categories of the contest. Check them out on BBC.
(Image Credit: Jianhui Liao)
Source: neatorama