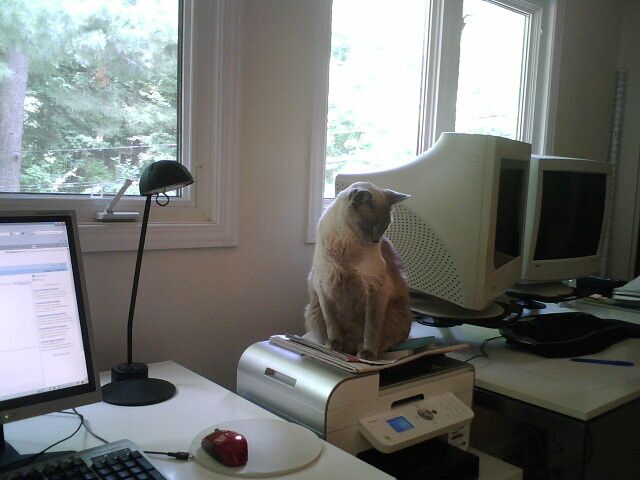 Some offices maintain comfort pets–cuddly animals that make the workplace a friendly, welcoming, and happy place to work. Someone has to be responsible for these pets. At a large corporation, that can mean a lot of animals. That's why a "growth strategist" on LinkedIn named John James wants to hire a Chief Comfort Pet Officer:
Comfort pets are becoming an increasingly popular mandatory requirement for many of our staff who depend upon their pet for significant emotional and physical support. Life is dark and full of terror. Comfort pets allow our employees to feel safe and at ease while diligently going about their work.
[…]
As the Chief Comfort Pet Officer, you will need to deep-dive into the role with two (gloved) hands. You should be comfortable handling, walking, feeding and tending to animals such as; cats, dogs, rabbits, gerbils, hamsters, miniature goats, pygmy pigs, peacocks, bonsai buffalo, Mexican walking fish, ortolans (pre-armagnac submersion), pheasants and miniature unicorns.
Ortolans are birds that are sometimes eaten after they are soaked in armagnac, a type of brandy. If you get a job interview, you may want to keep that in mind.
-via Marginal Revolution | Photo: 7th Groove
Source: neatorama